North Edge Hornet
Regular price
R 2,100.00 ZAR
Sale price
R 1,100.00
Unit price
per
Hornet North Edge 
Stopwatch 
You can use the stopwatch to measure elapsed time, Lap times, split time 
If you Specify the distance value they stop watch also will calculate and display speeds.
Lap Time: A lap time reading shows the time lapsed since the last lap reading was taken
Split Tim A split time reading shows the time elapsed since the beginning of the current time measurement.
Count Down timer:
You can set the countdown start time within a range of one minute to 24 hours. An alarm sounds when the countdown reaches zero.
You also can select auto-repeat which automatically restarts the downtime from the original value you set whenever zero is reached.
World Time
World Time Digitally displays the current tie in one of the 48 cities ( 29 Time zones ) worldwide. A simple operation swaps your home city with the currently selected world-time city
Alarm:
When an alarm is turned on, the alarm tone will sound when it reaches its time. One of the alarms is a snooze alarm
While the others are daily alarms, you can also turn on an Hourly Time Signal that causes the watch to beep twice every hound on hour.
Illumination:
An LED Illumination on the face of the watch for easy reading in the dark. The Watch Auto Light switch turns on Illumination automatically when you angle the watch towards your face.
Functions:
12/24 Hour, Seconds, Hour, Minutes, Year, Months, Day.
Day Light Saving Time
Illumination Duration
Stopwatch
Countdown Timer
Alarm Groups x 5/ Hourly Alarm
World Time
Waterproof 50 M 
Speed
Lap Time/Split Time
Compass
Specifications:
Dail Diameter 47mm
Glass Diameter 37mm
Strap Width 24mm
Case Thickness 1,45cm
Watch Weight 106g 
Case Materiel : Metal
Screen: FSTN 
Battery Model: CR2016
Share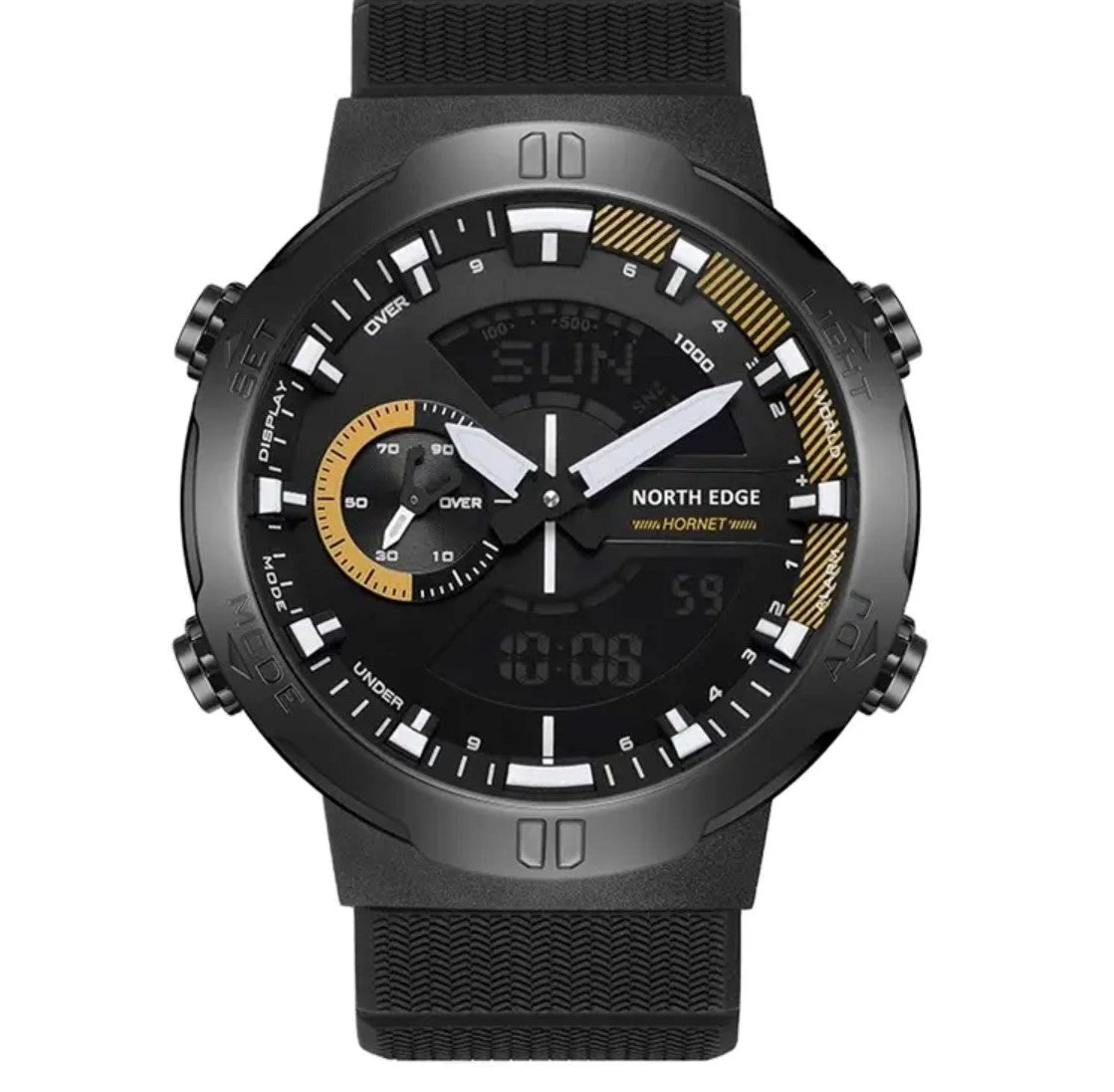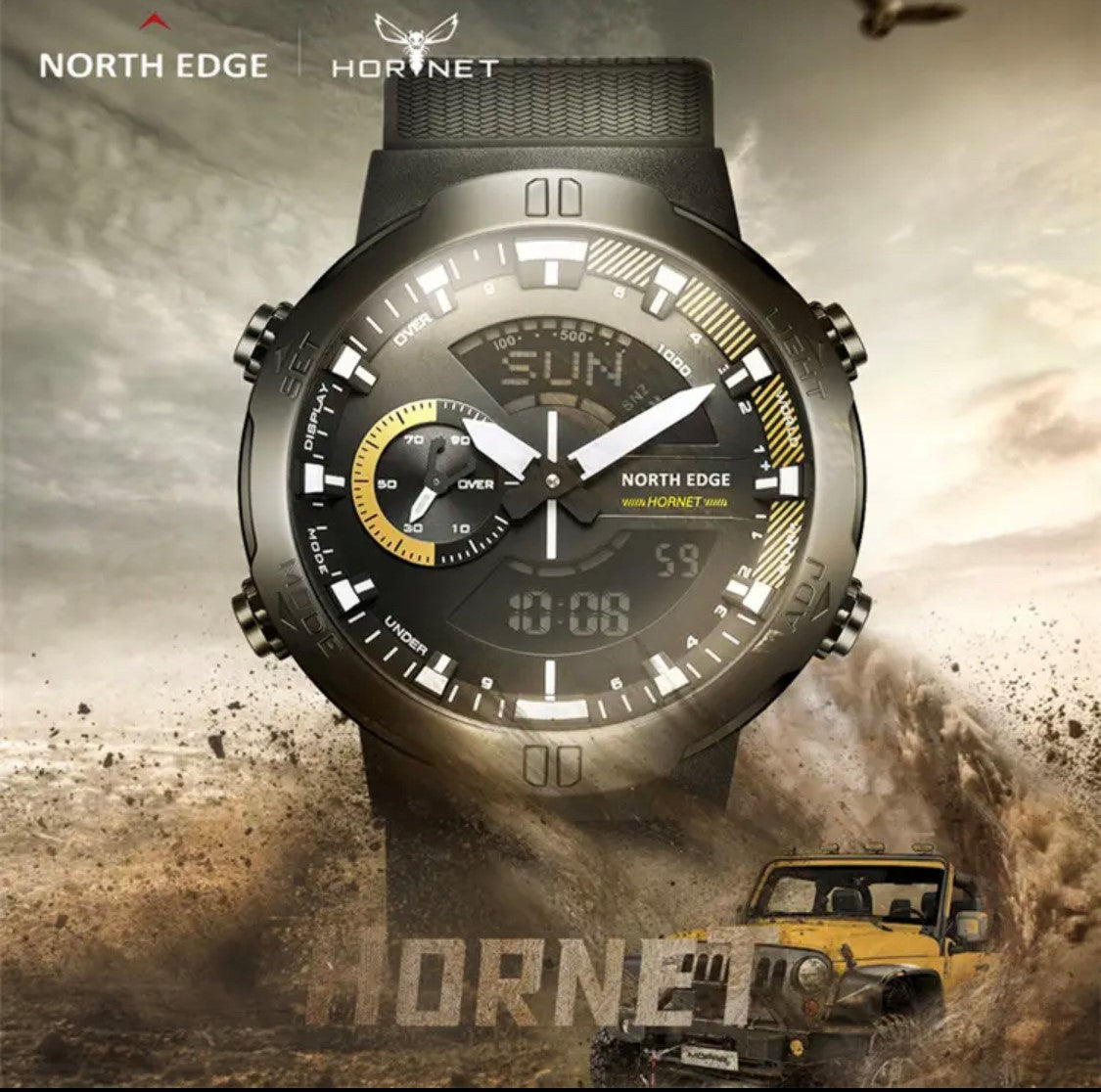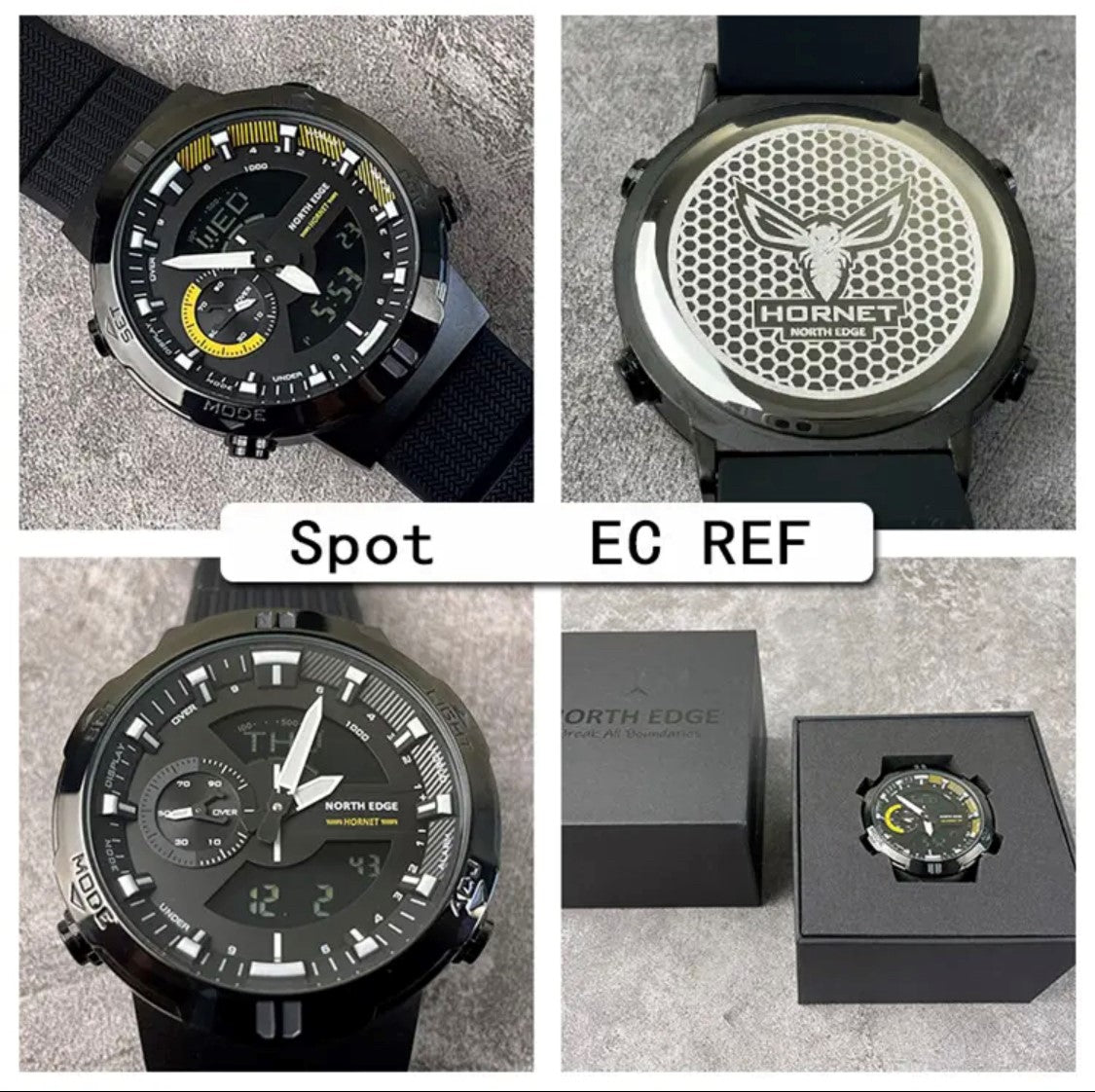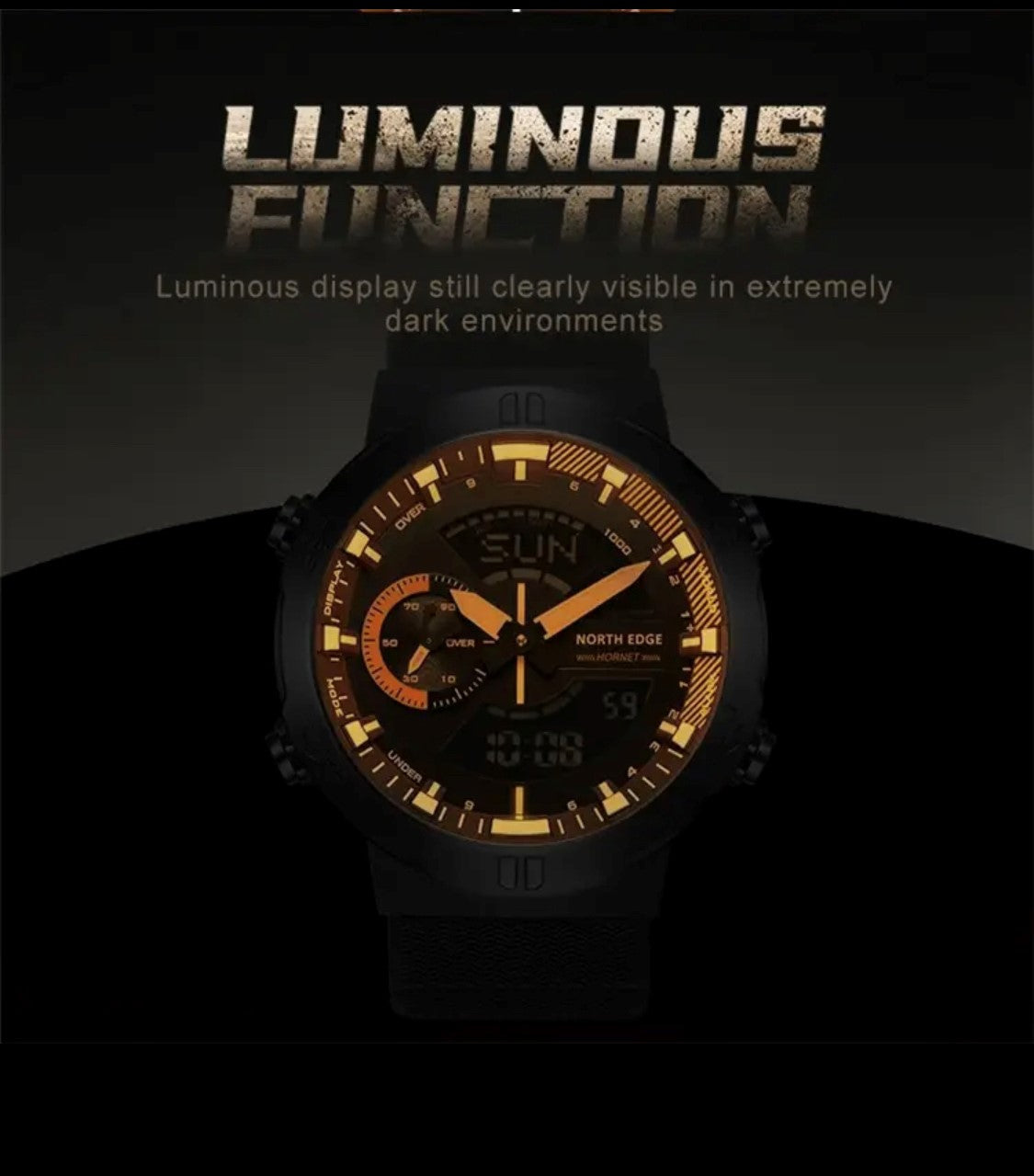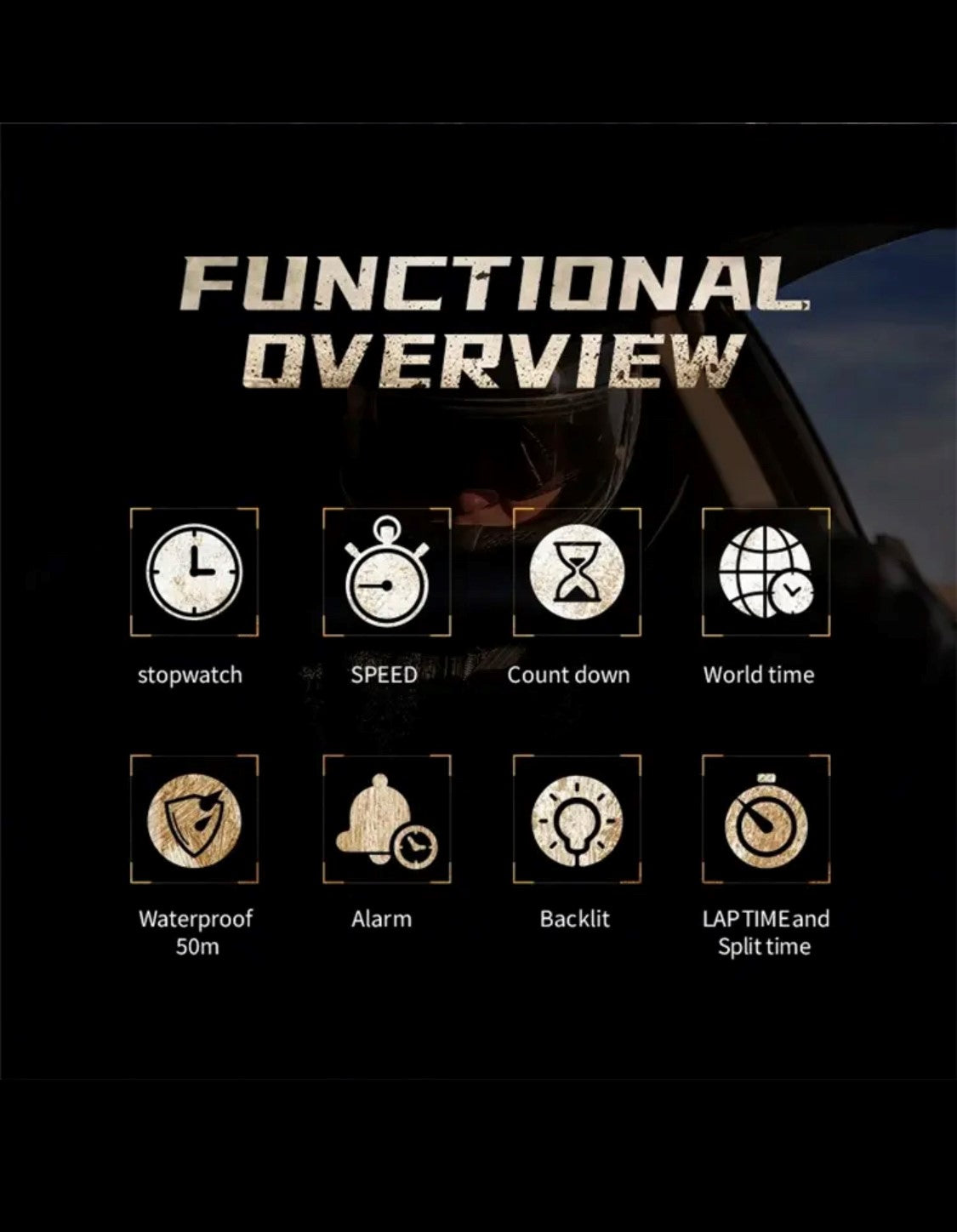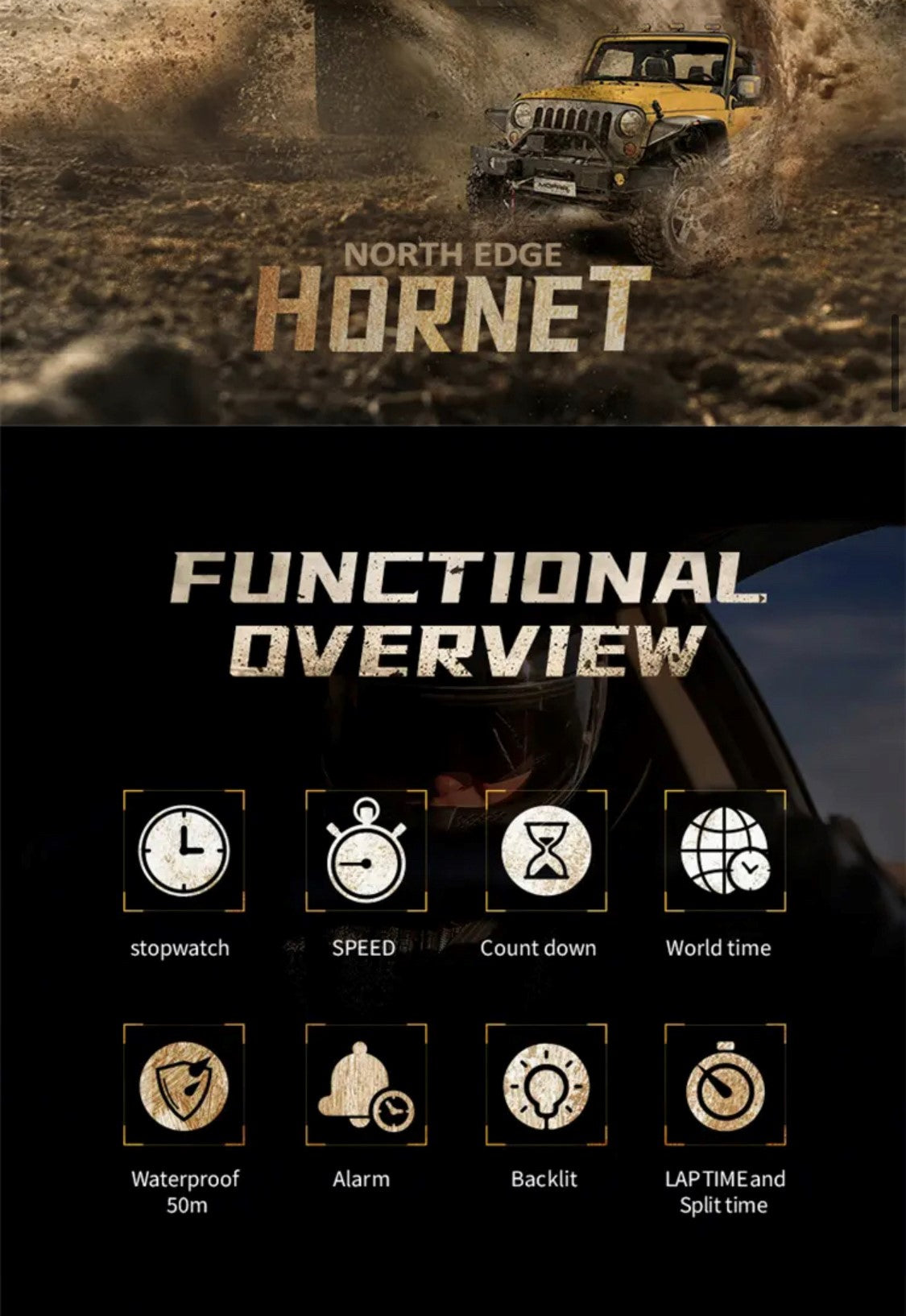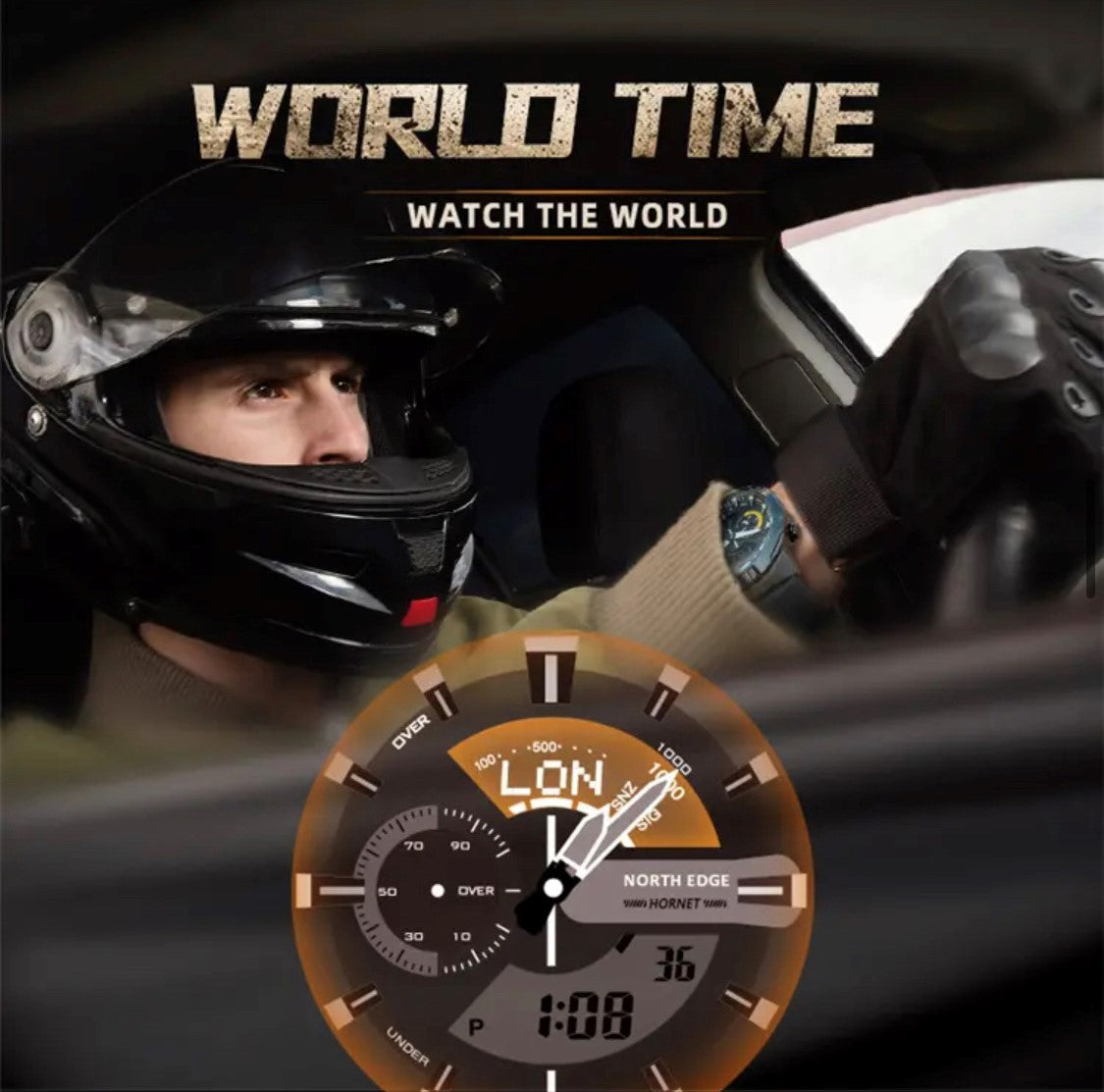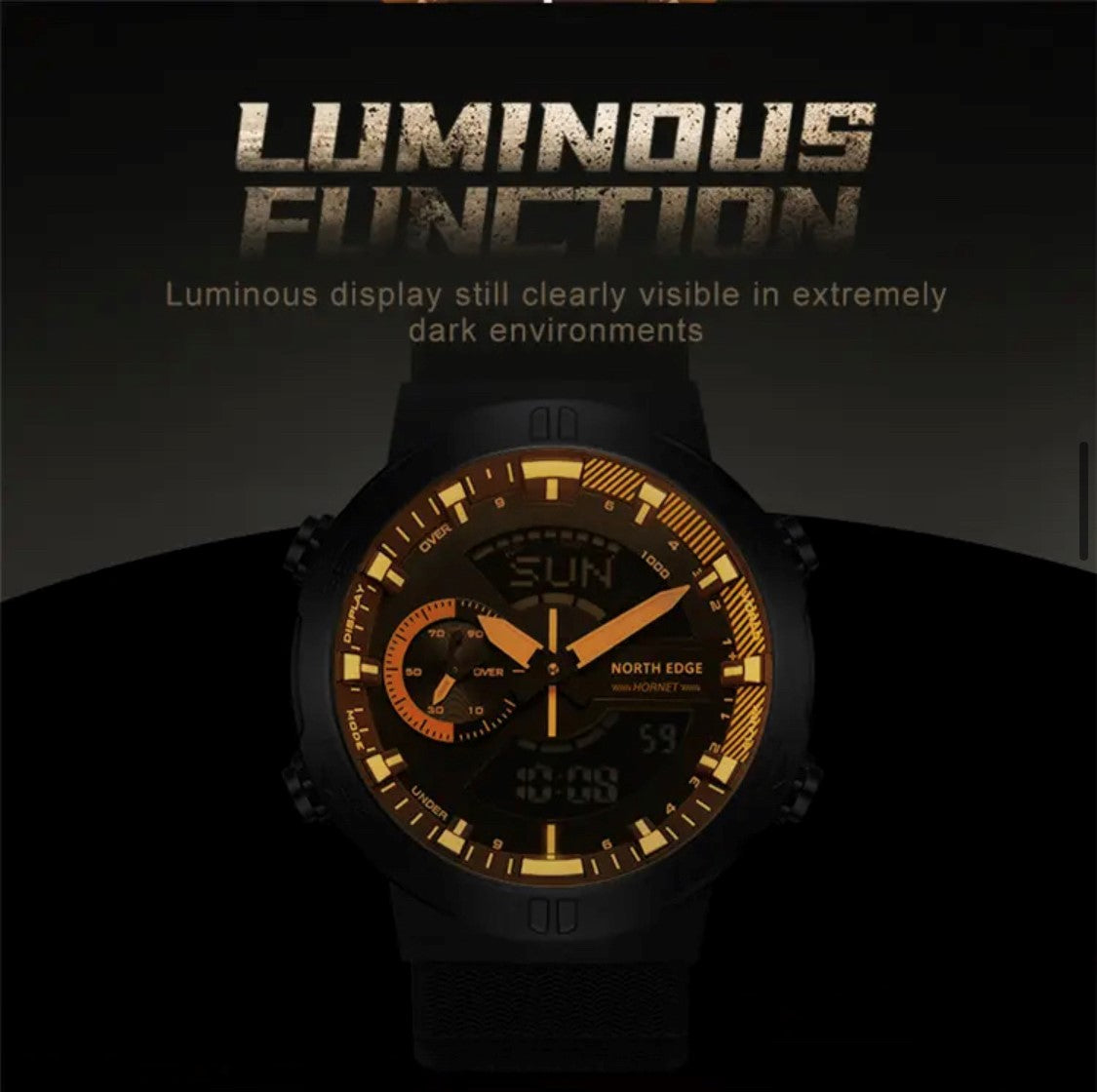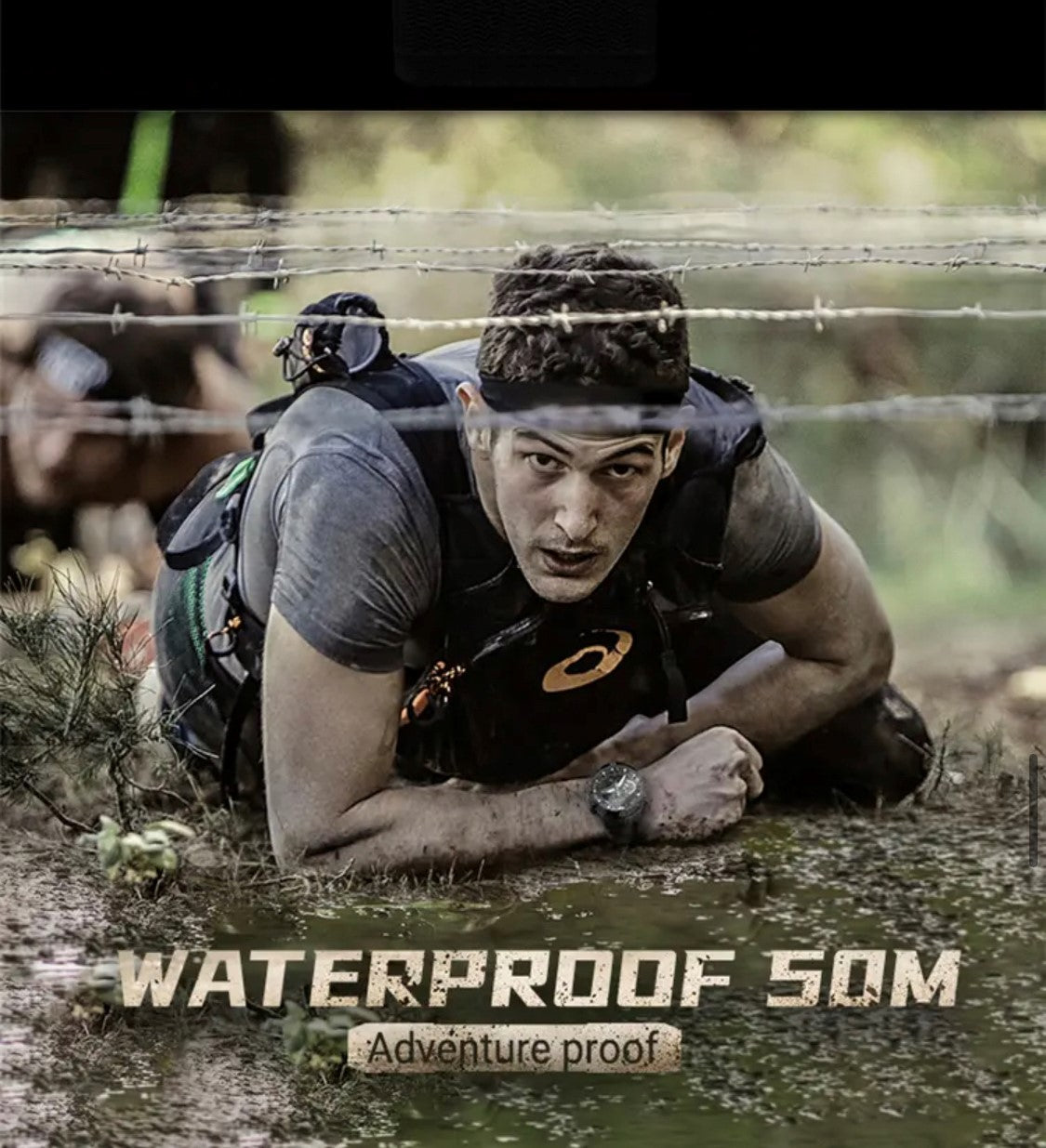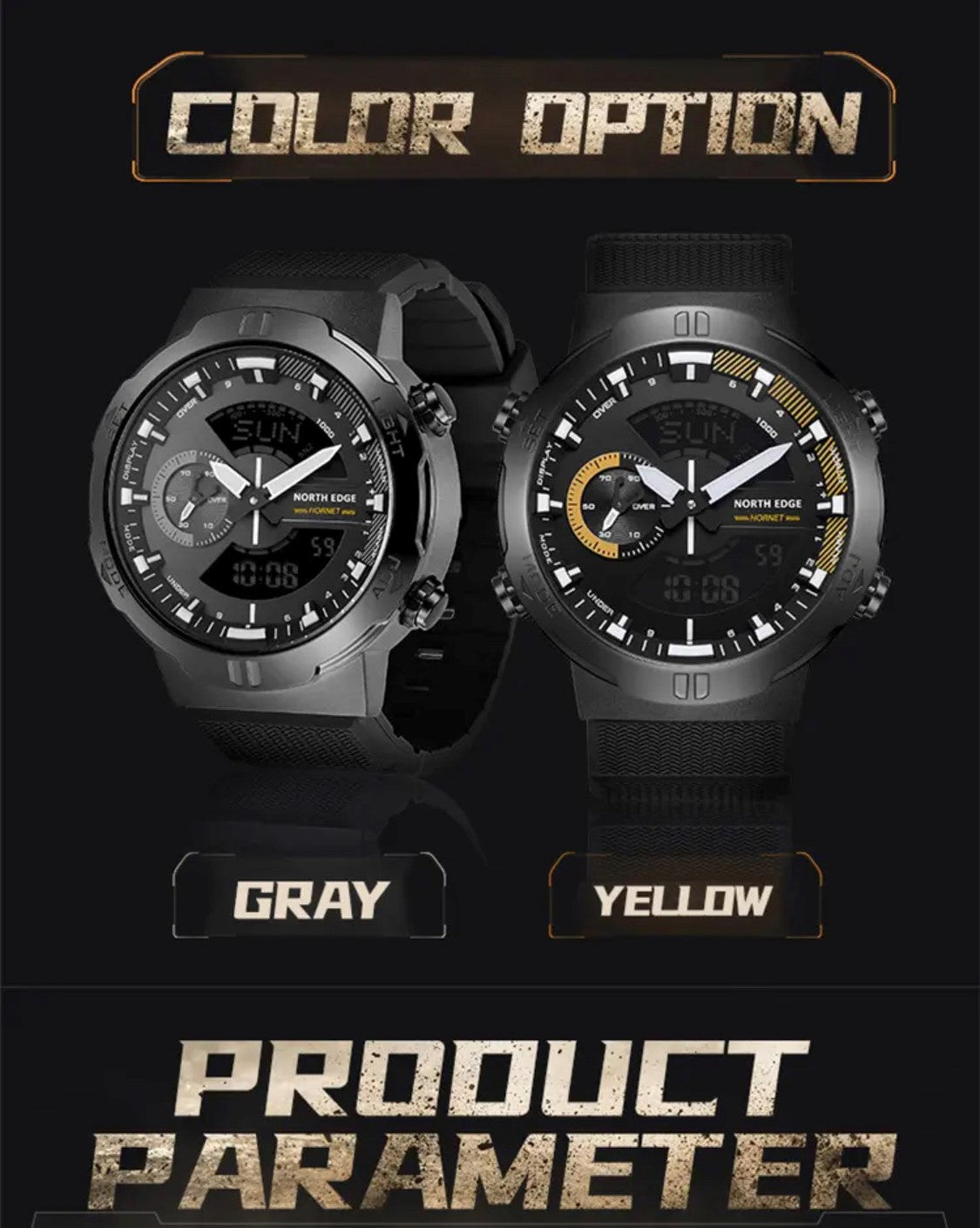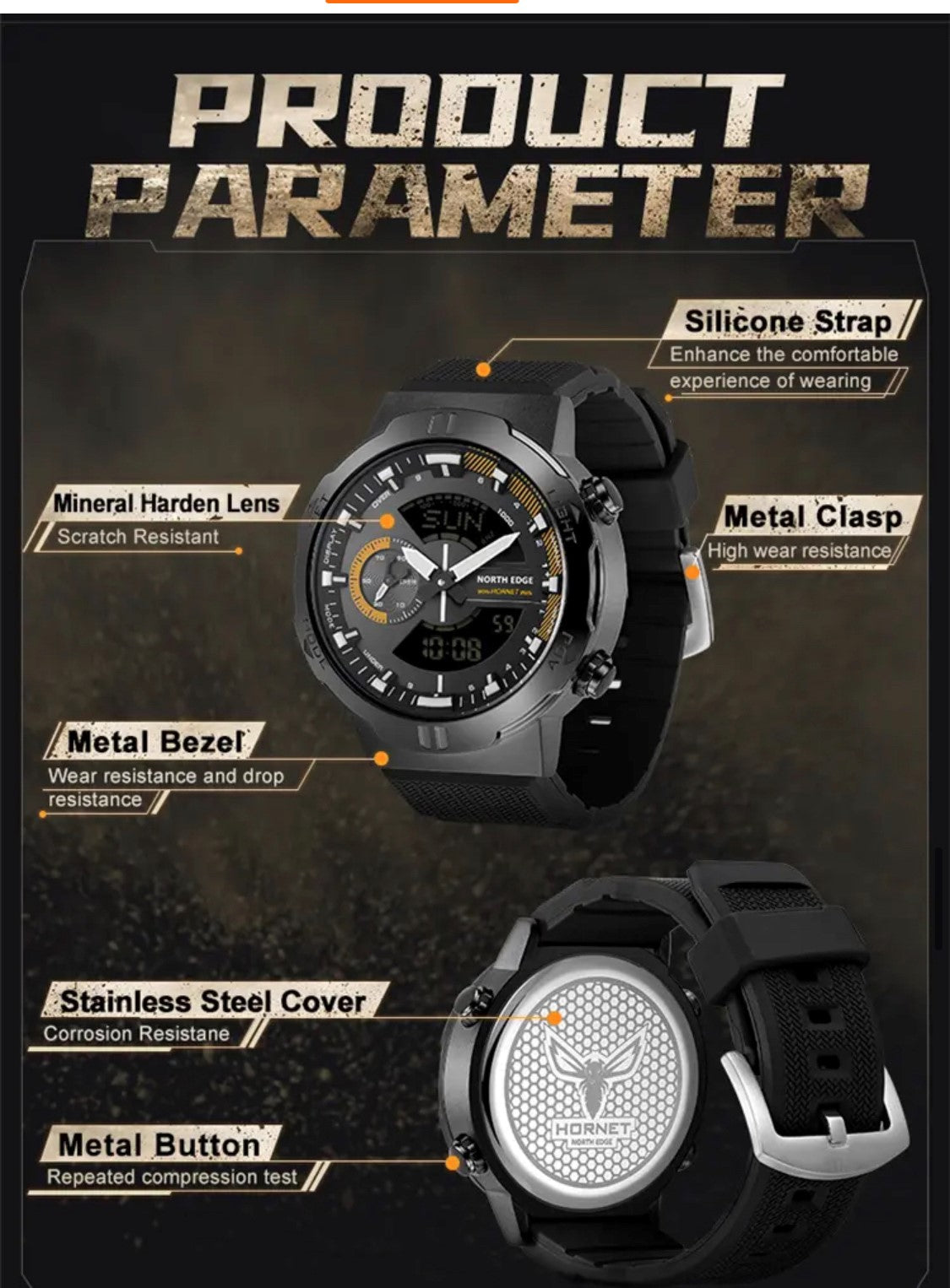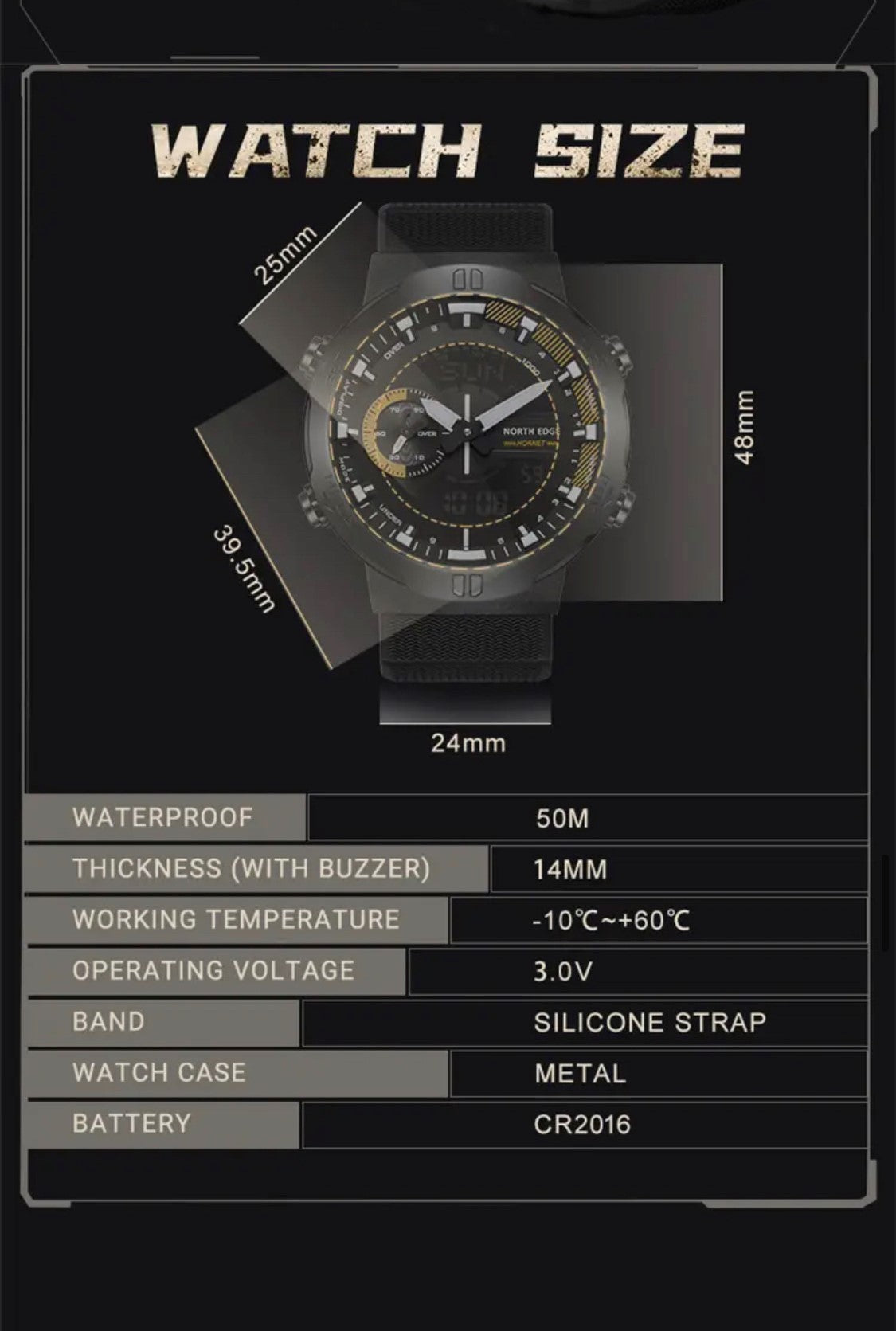 Great quality watch. Great watch box. was delivered 2 weeks to Israel
well received &,many thanks for your quick delivery than I expect. really really good seller and provide a great after sale service that I've never experienced. I wish for your business prosperity
Very nice watch from Noth Edge. She's really beautiful. Sorry for the delay of confirmation I'm a little tired right now. All my apologies to the seller.
I do not know how many pass, but while I'm very pleased.