HW 22 PRO Pink-- Verious Colour Straps Availible At R68 Each.
Regular price
R 1,200.00 ZAR
Sale price
R 980.00
Unit price
per
HW 22 Pro 
IOSand Andriod App download QR code 
Bluetooth connectivity 3 and 4
RD-Fit App.
Wireless Charger no clip on place on the round wireless charger.
Phone Notification settings must synchronize with a watch that is also applicable to your messages.
Rotate the button on the side to zoom in and out and switch between daily and the main menu.
Bluetooth call via cellphone talk at the watch end.
Pasword lock settings
Dail pushes digital demand custom dial set on the App.
Phone book 400 contacts can be synchronized on the mobile phone 
Call records on mobile phones can be synchronized 
SMS, Synchronize the content on the mobile phone ( not supported by IOS phone)
Sleep monitor 
Find a watch bell on the watch that will ring from your mobile phone App.
Step monitor, Heart Rate, ECG data, Blood Pressure, Blood Oxygen, Sedentary reminder, 
drink Water Reminder, 
Sports 
Walking, Running, Mountaineering, Cycling, Basketball, Babington, Table Tennis, Football
Papa Sports Mode, Sports History.
Facebook menue, Twitter
WhatsApp messages 
Various local settings are available.
Adjustable screen setting
Power saving modes available
Screen brightness  adjustable
There are multiple standby dials to choose from and the clock. 
Incoming Ringtone is various to choose from.
Menue styles availible.
Calander view is available.
Remote Photography photos stored on Phone when the phone is not locked watch enters Bluetooth 
To take a picture the phone enters the camera interface click the watch to take the Picture and this is stored on your phone.
Stopwatch and Calculator are available.
Siri talk available 
Language automatically synchronizes with the phone.
Info Booklet is a bit small use a Camera setting to read the booklet on your phone. 
Share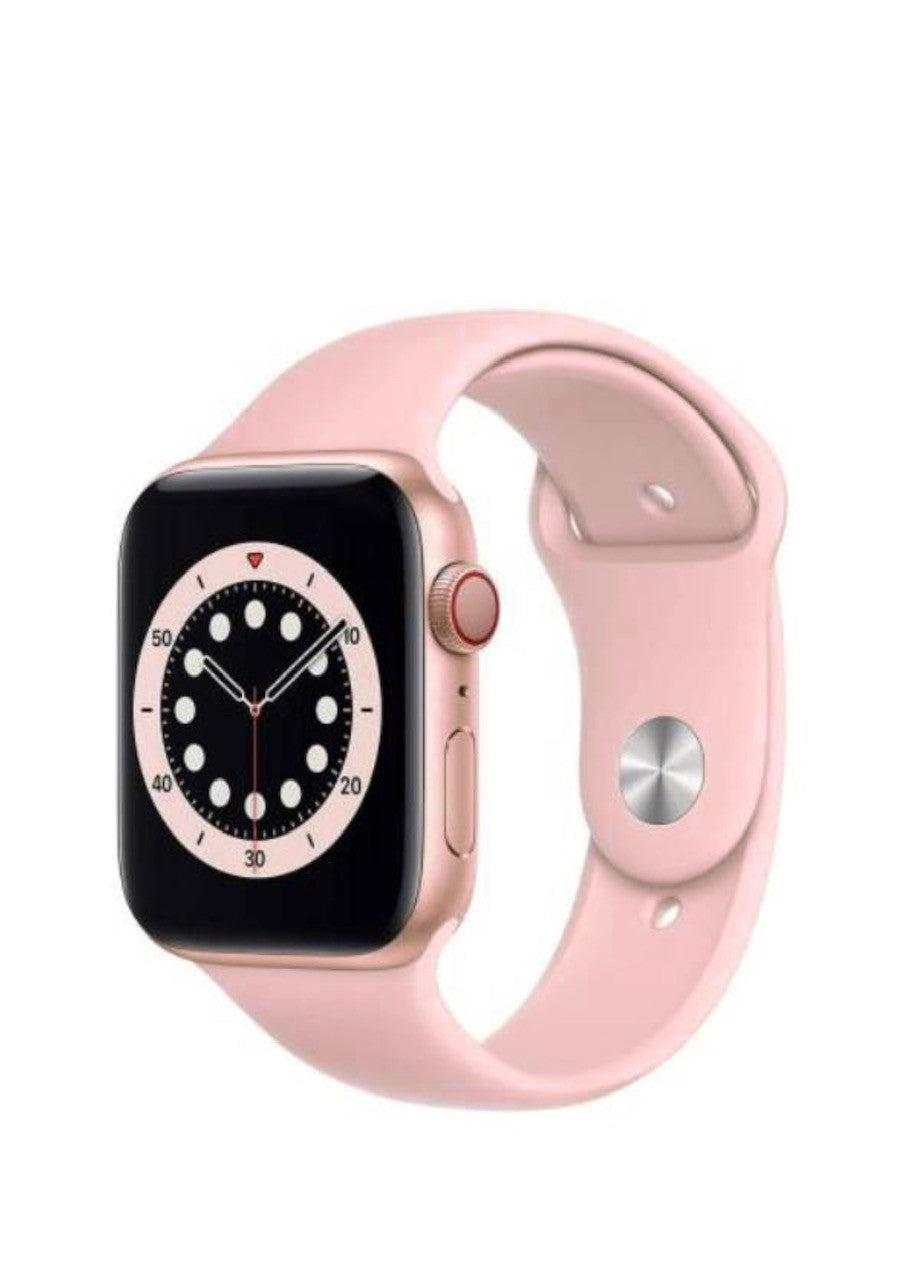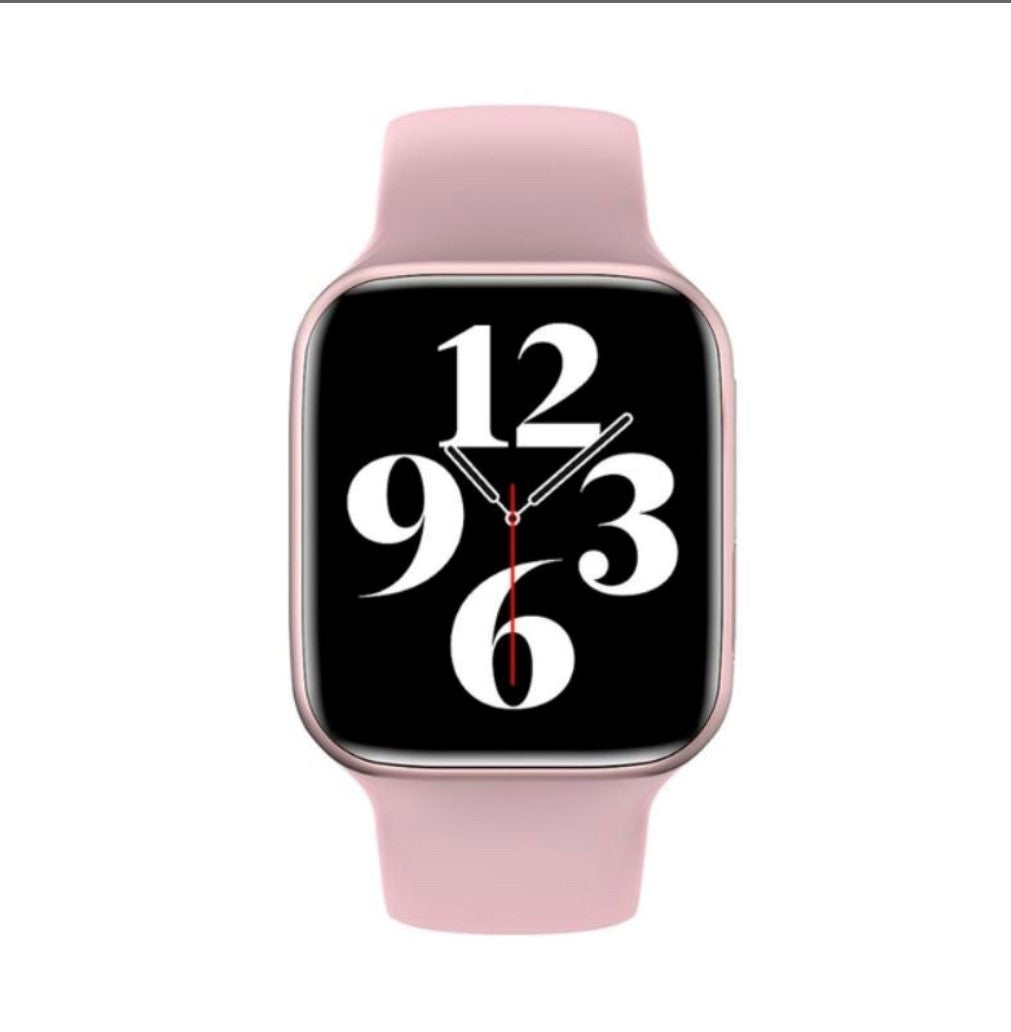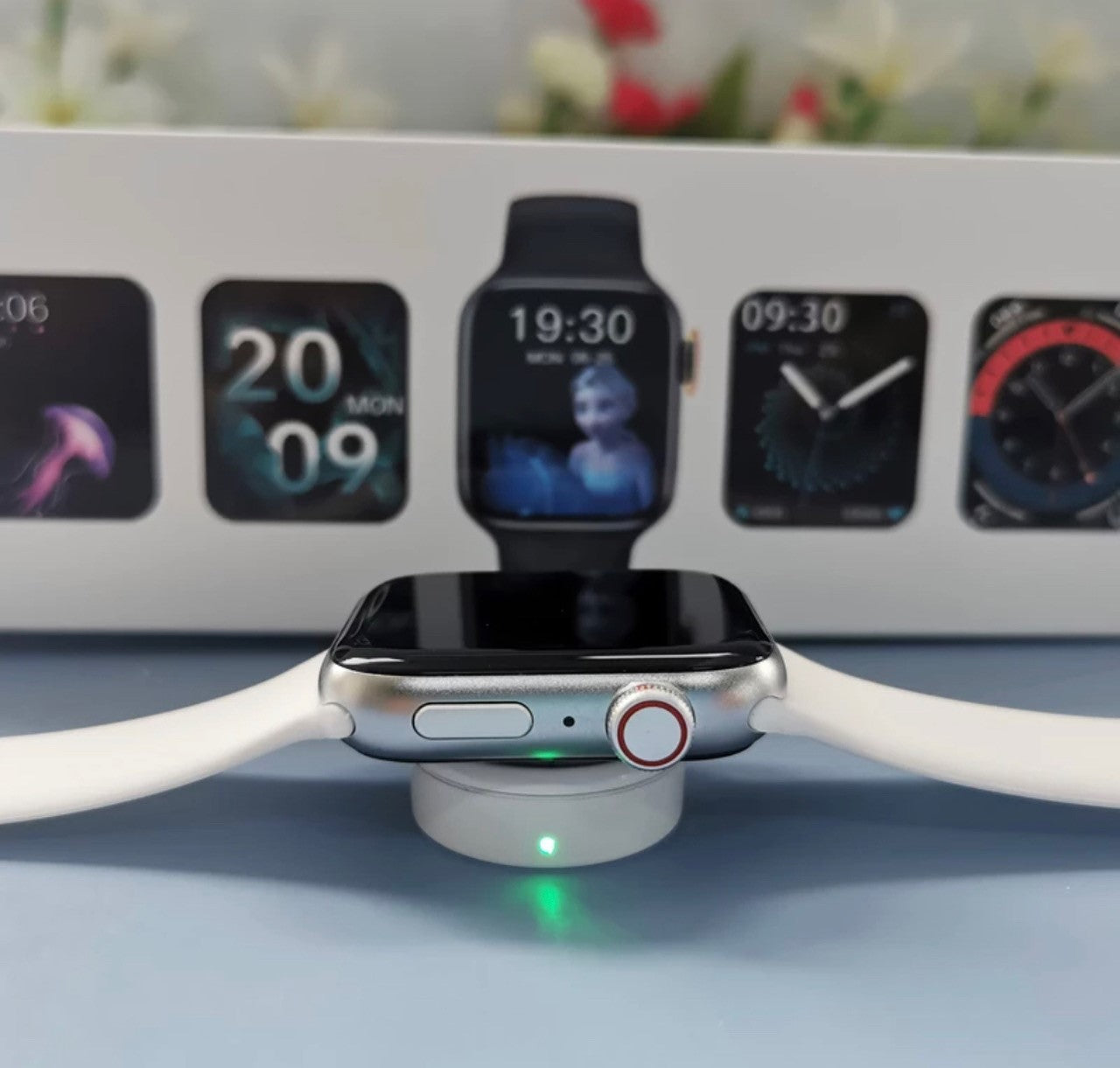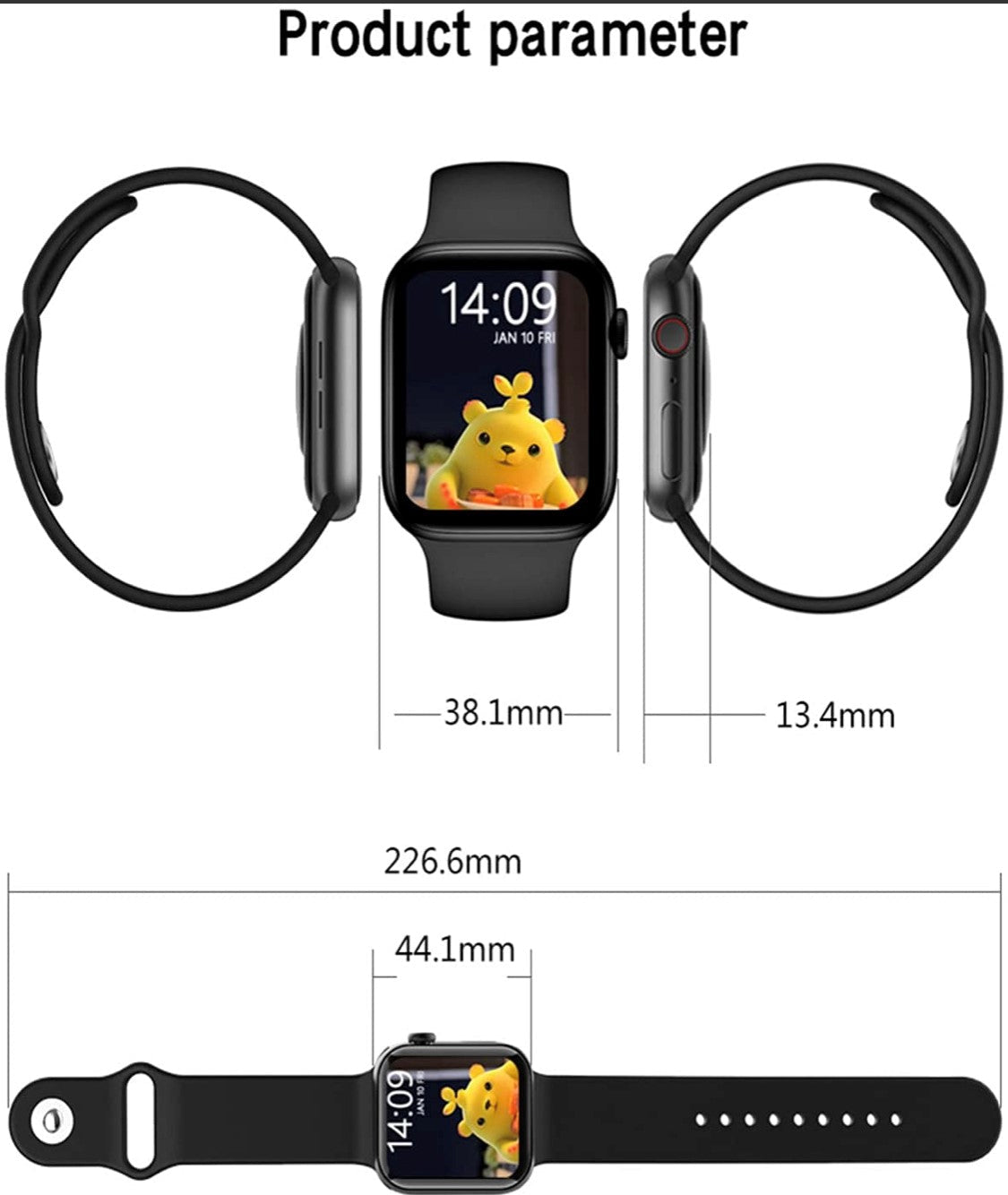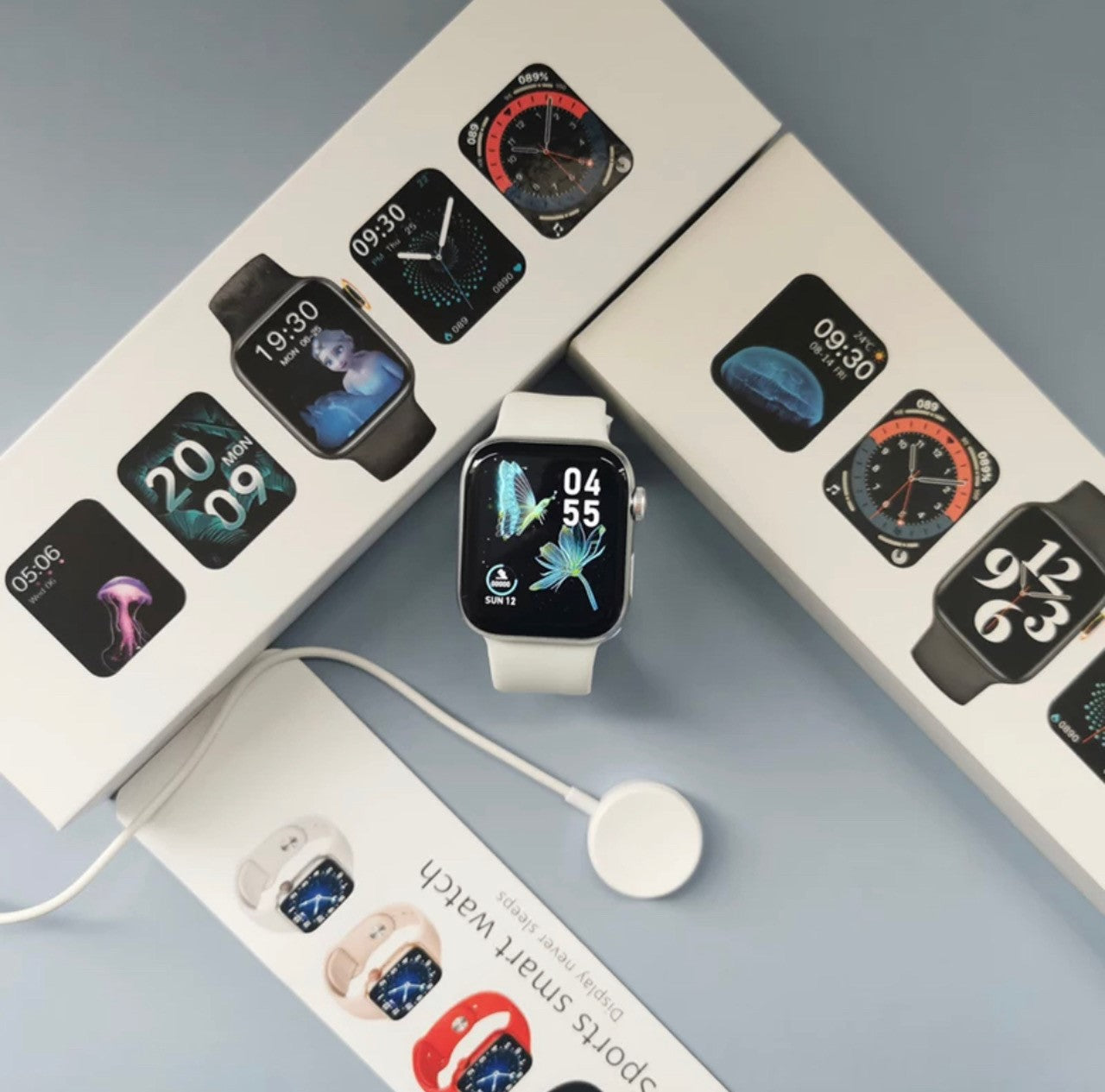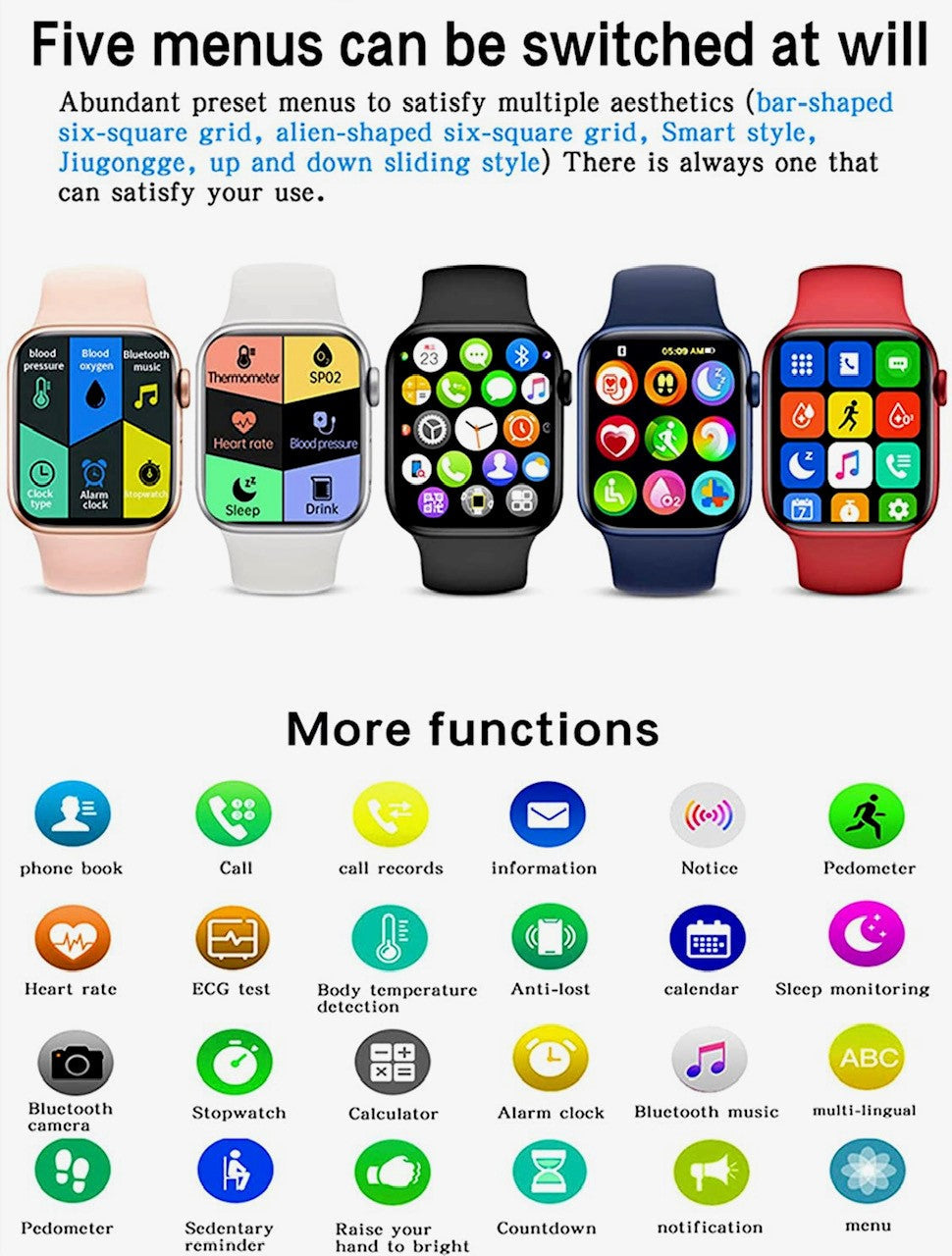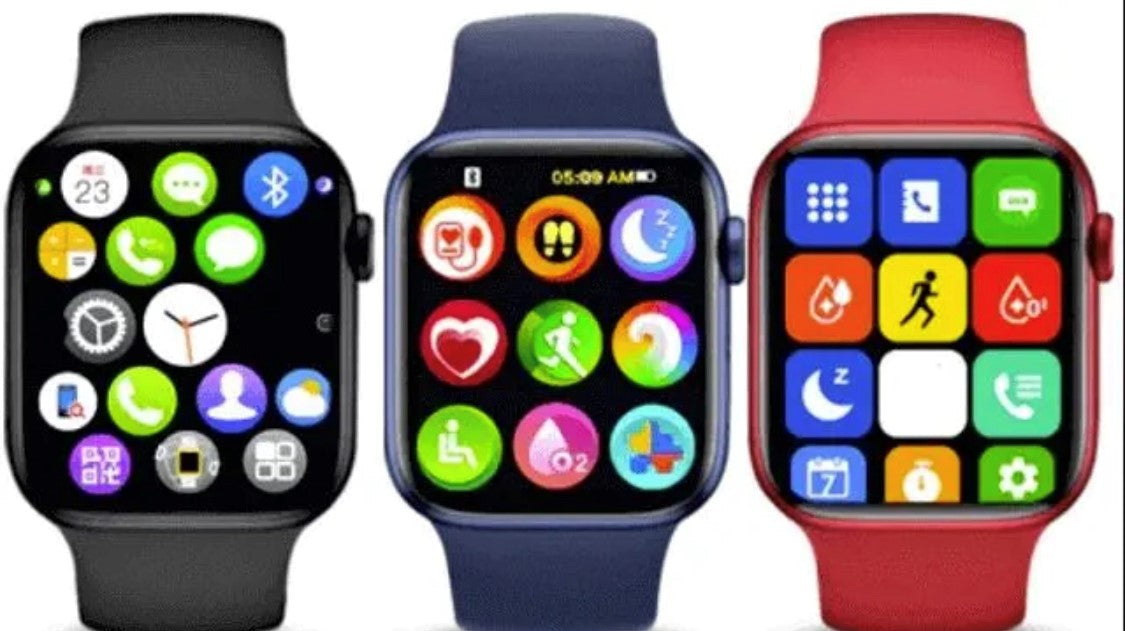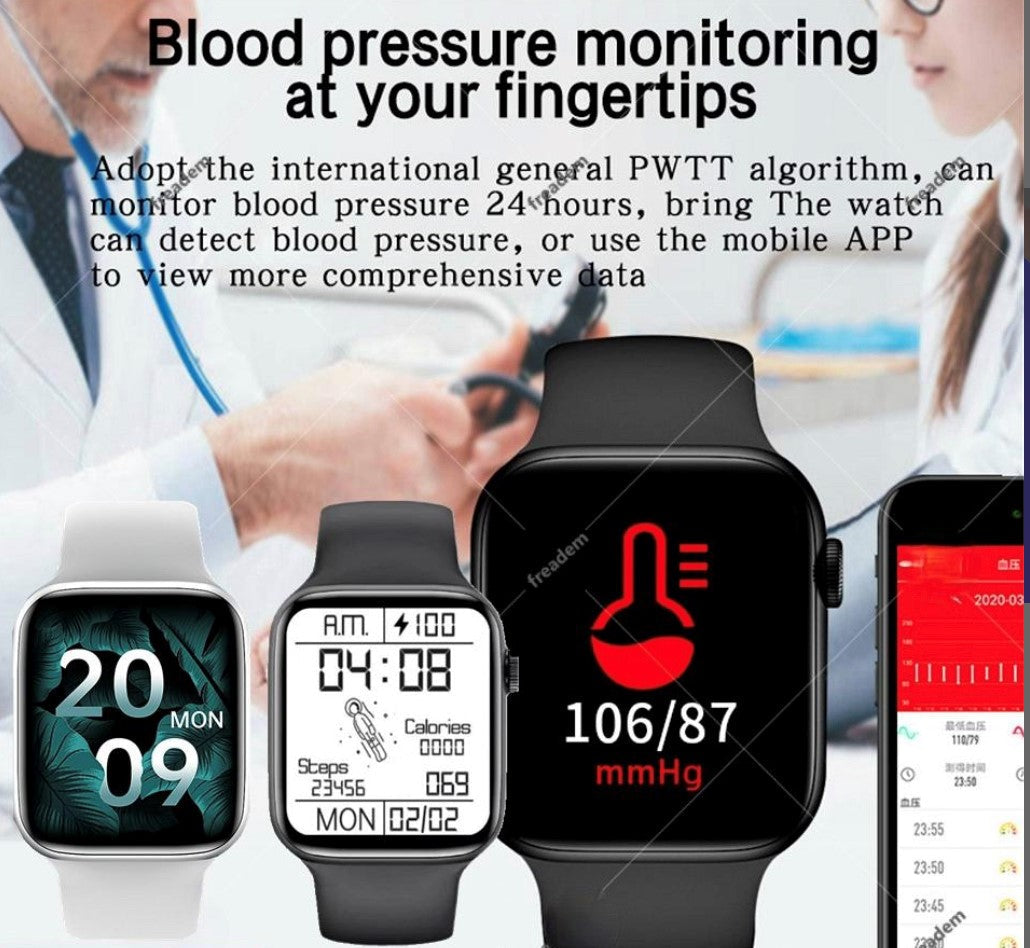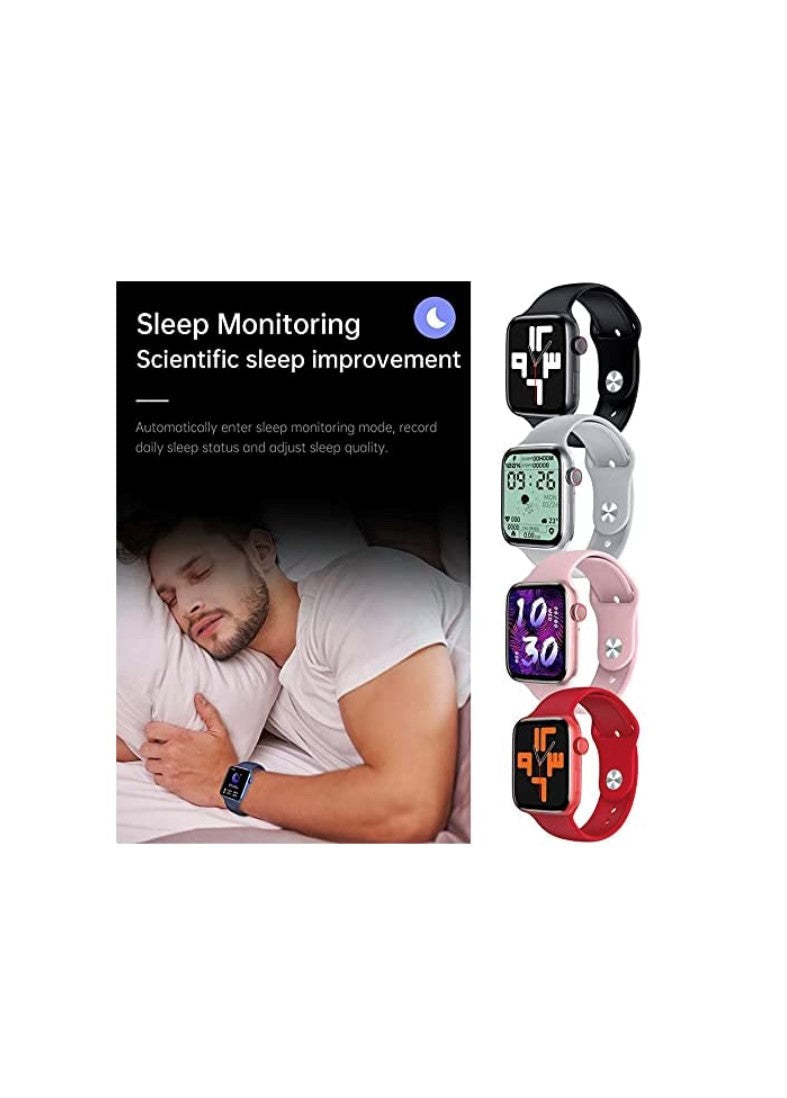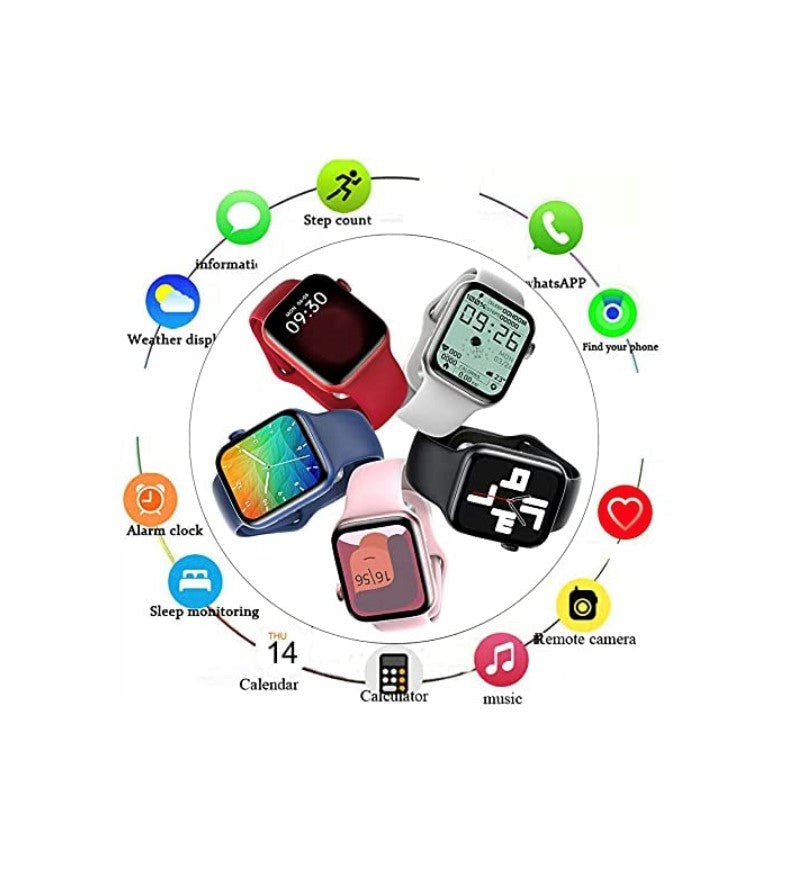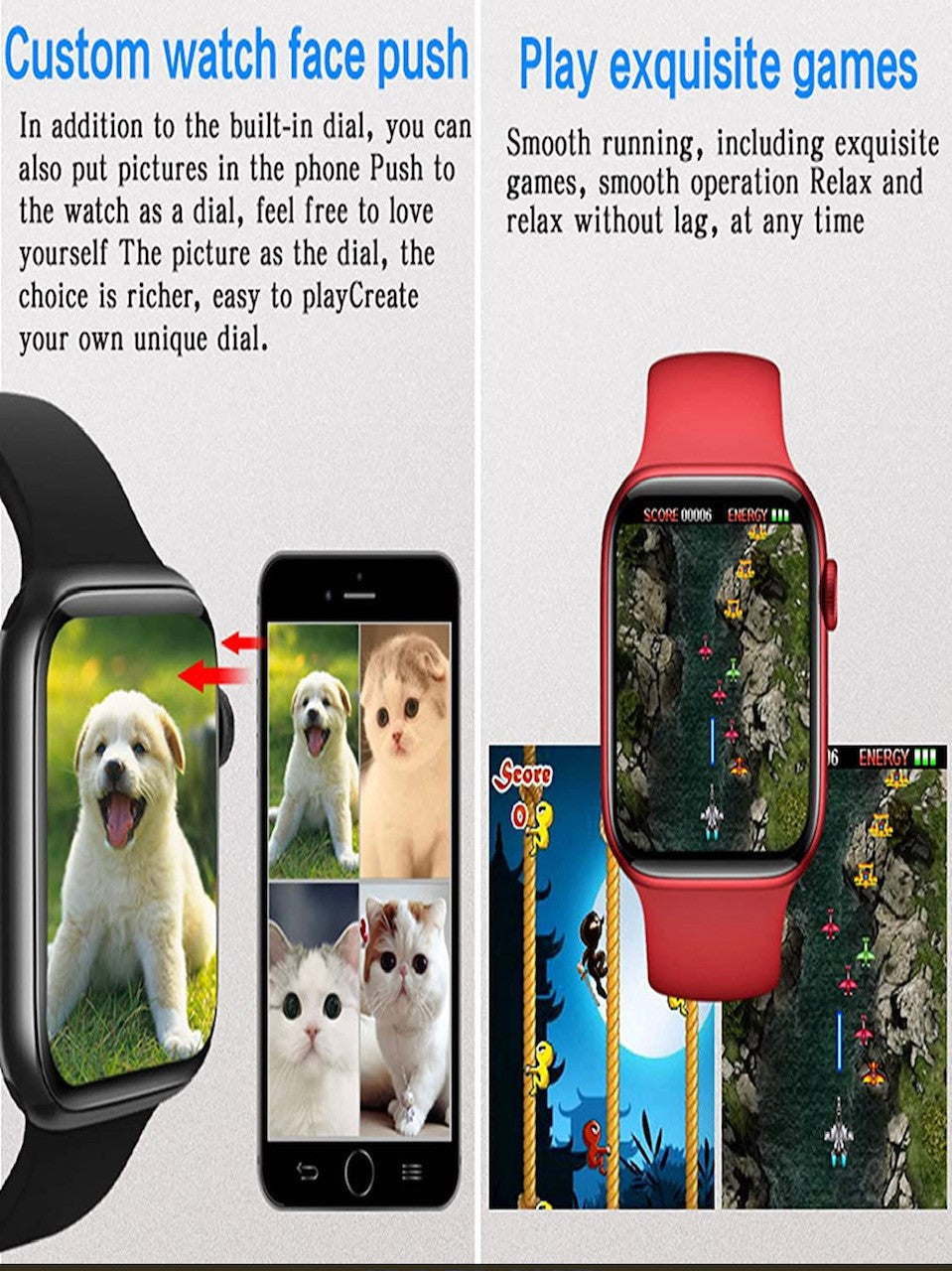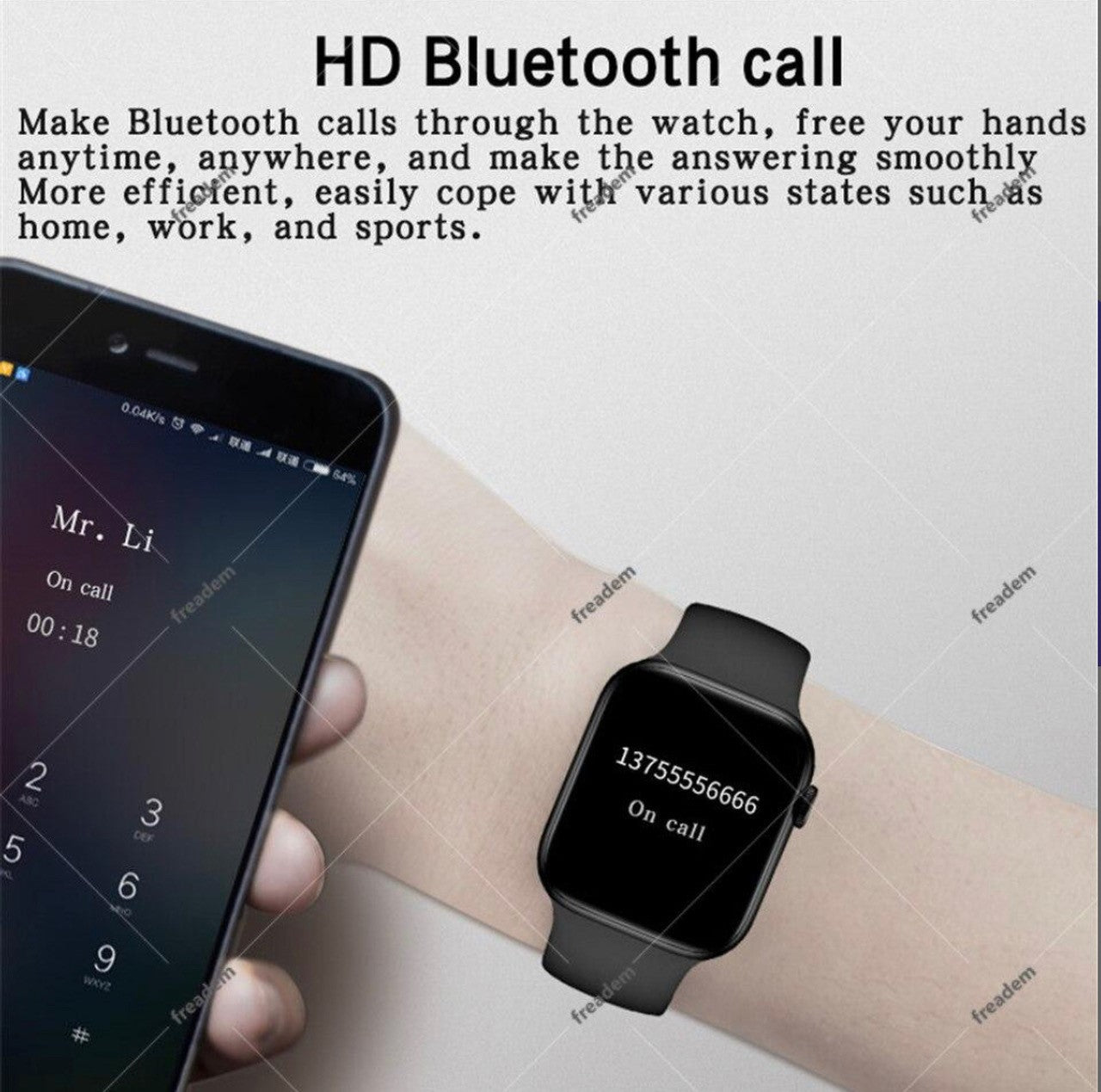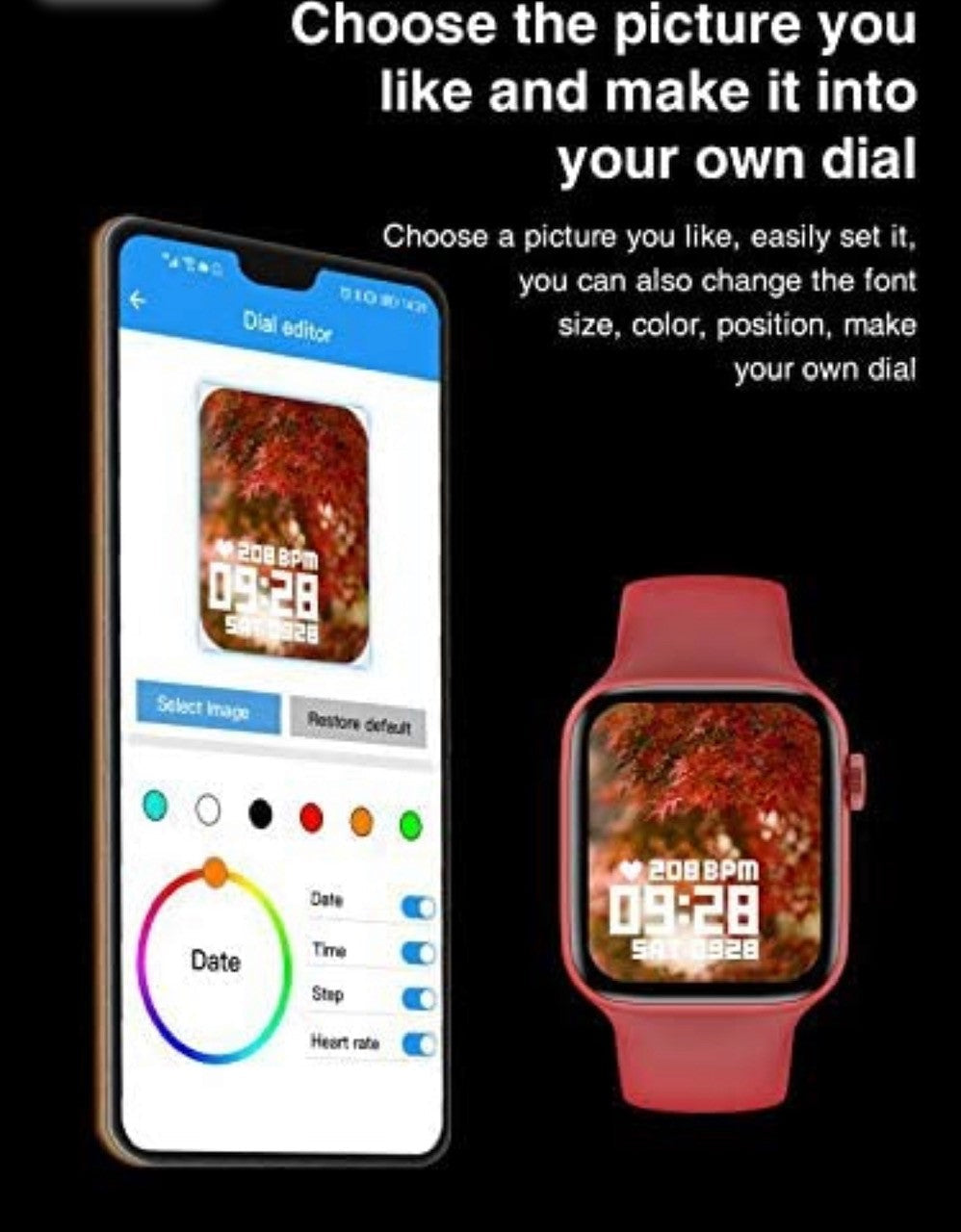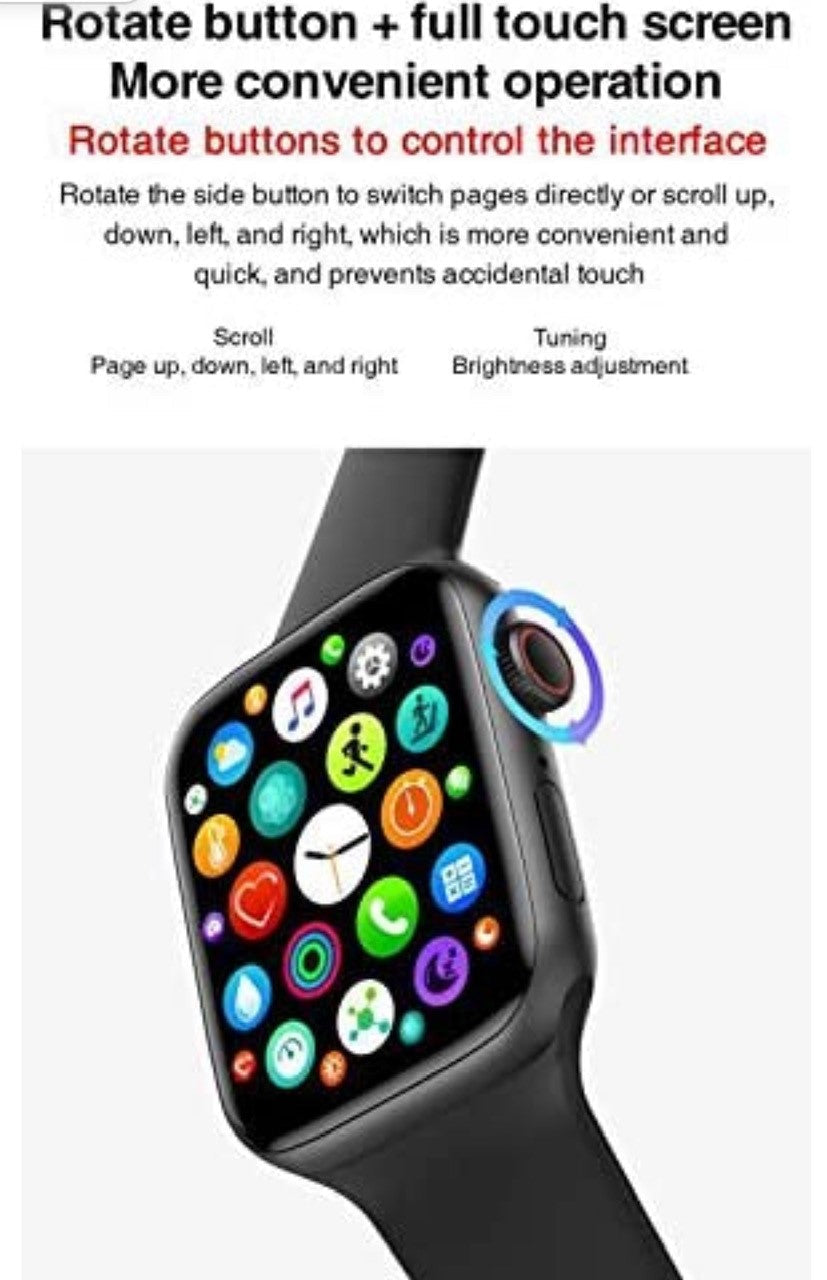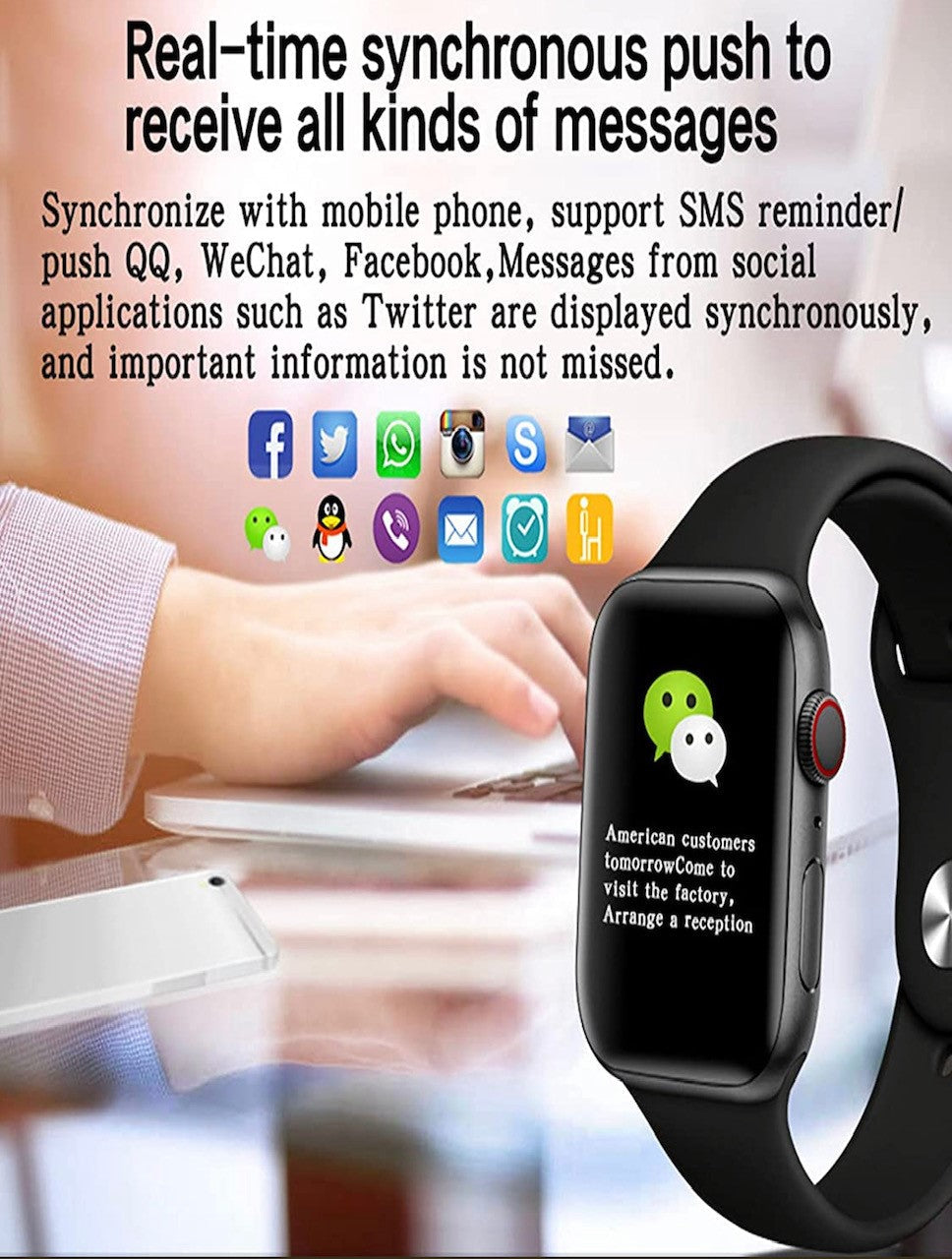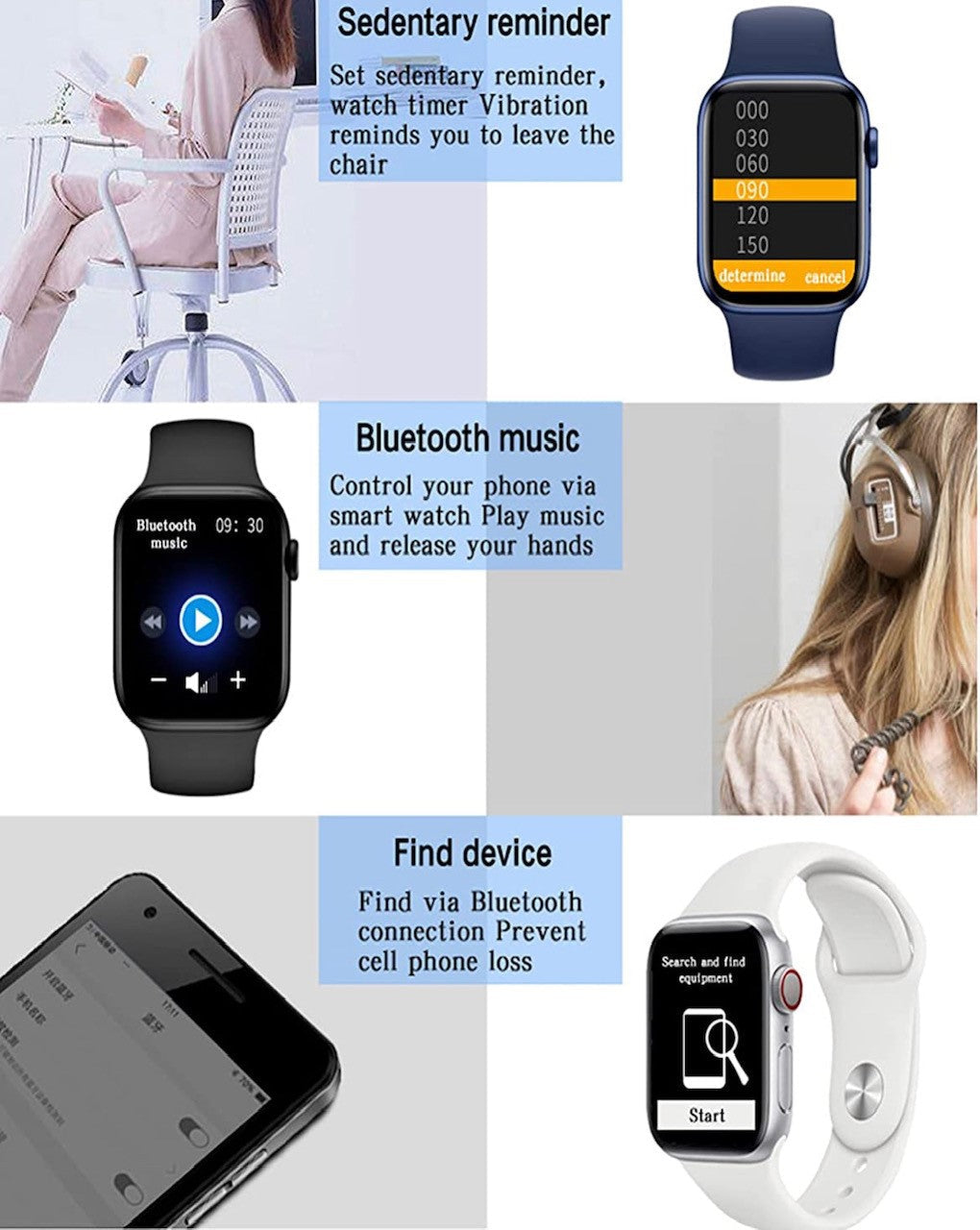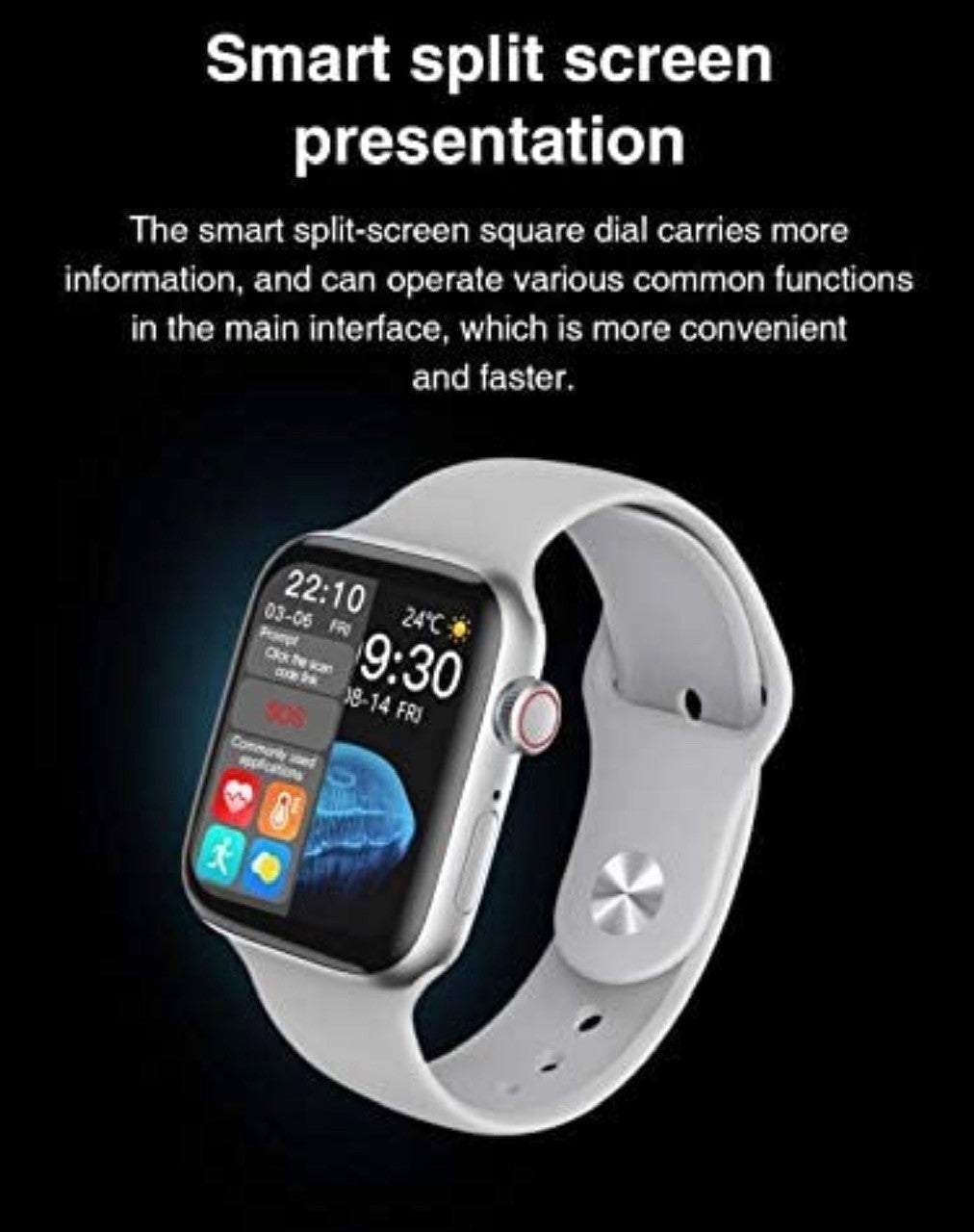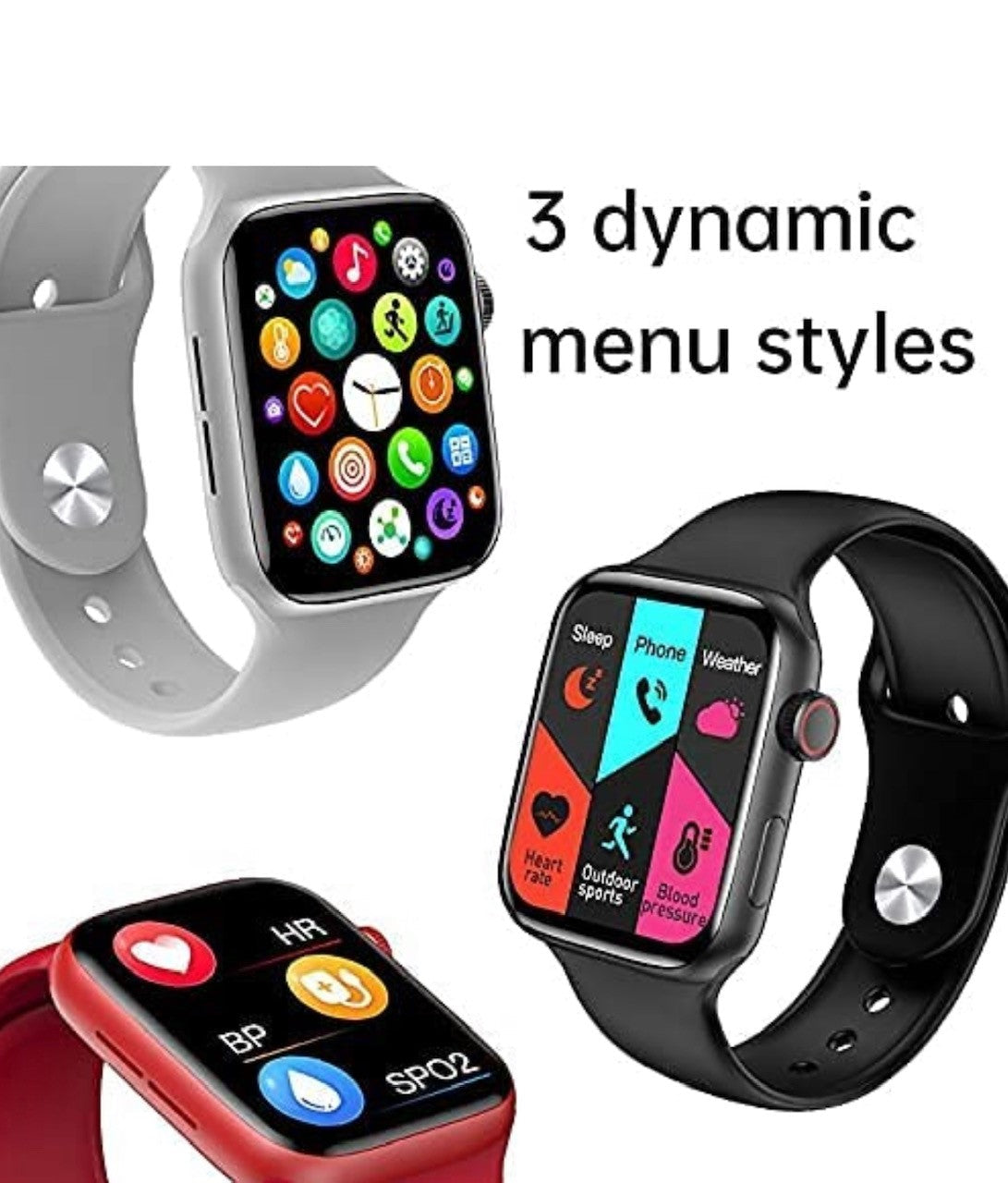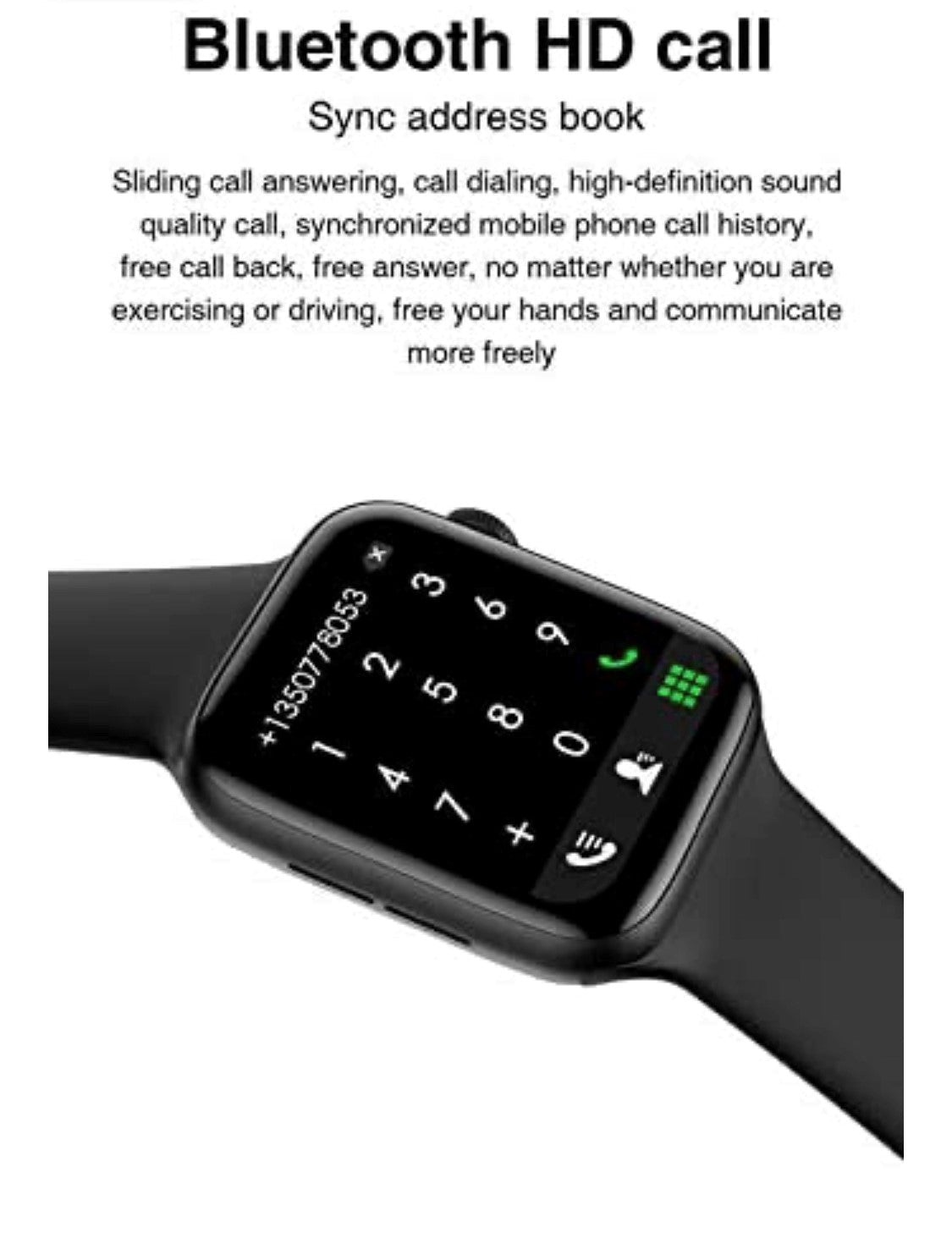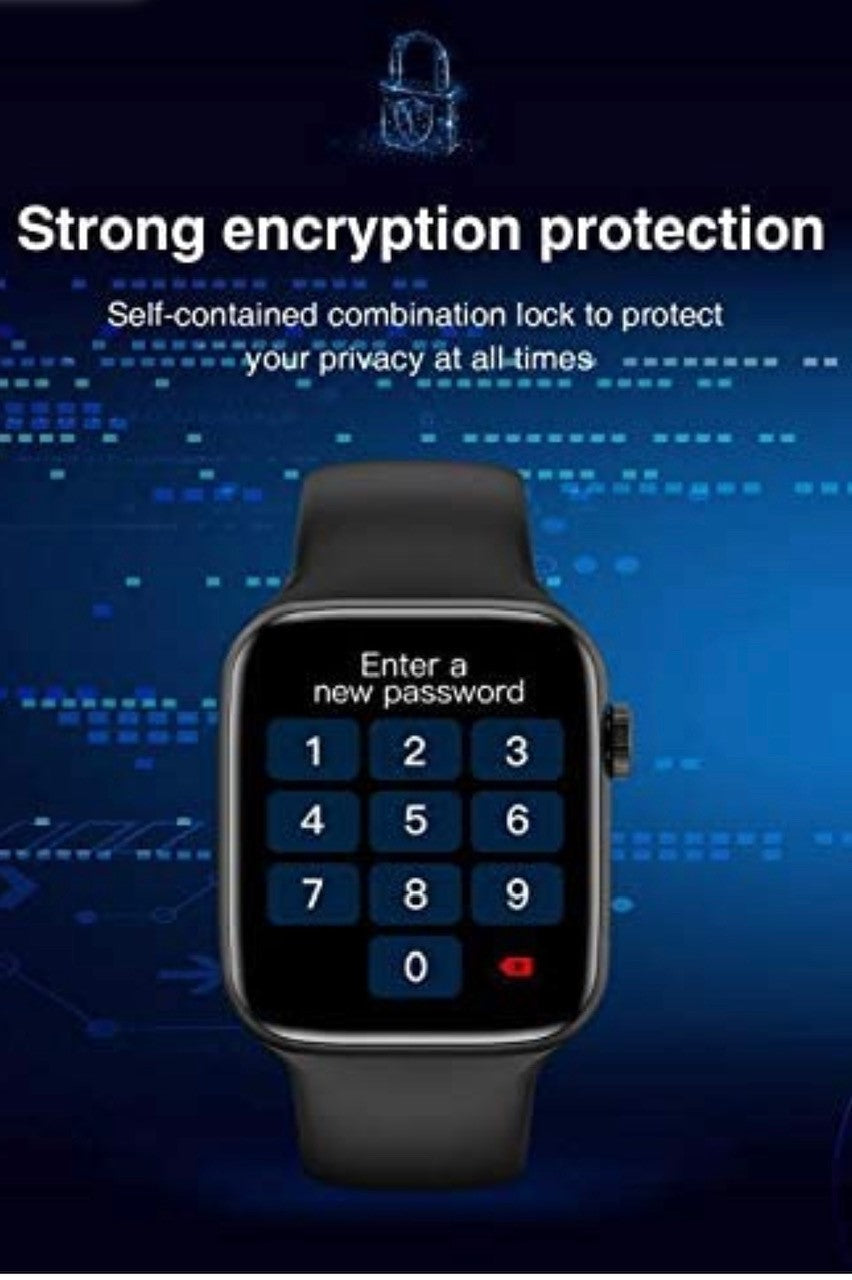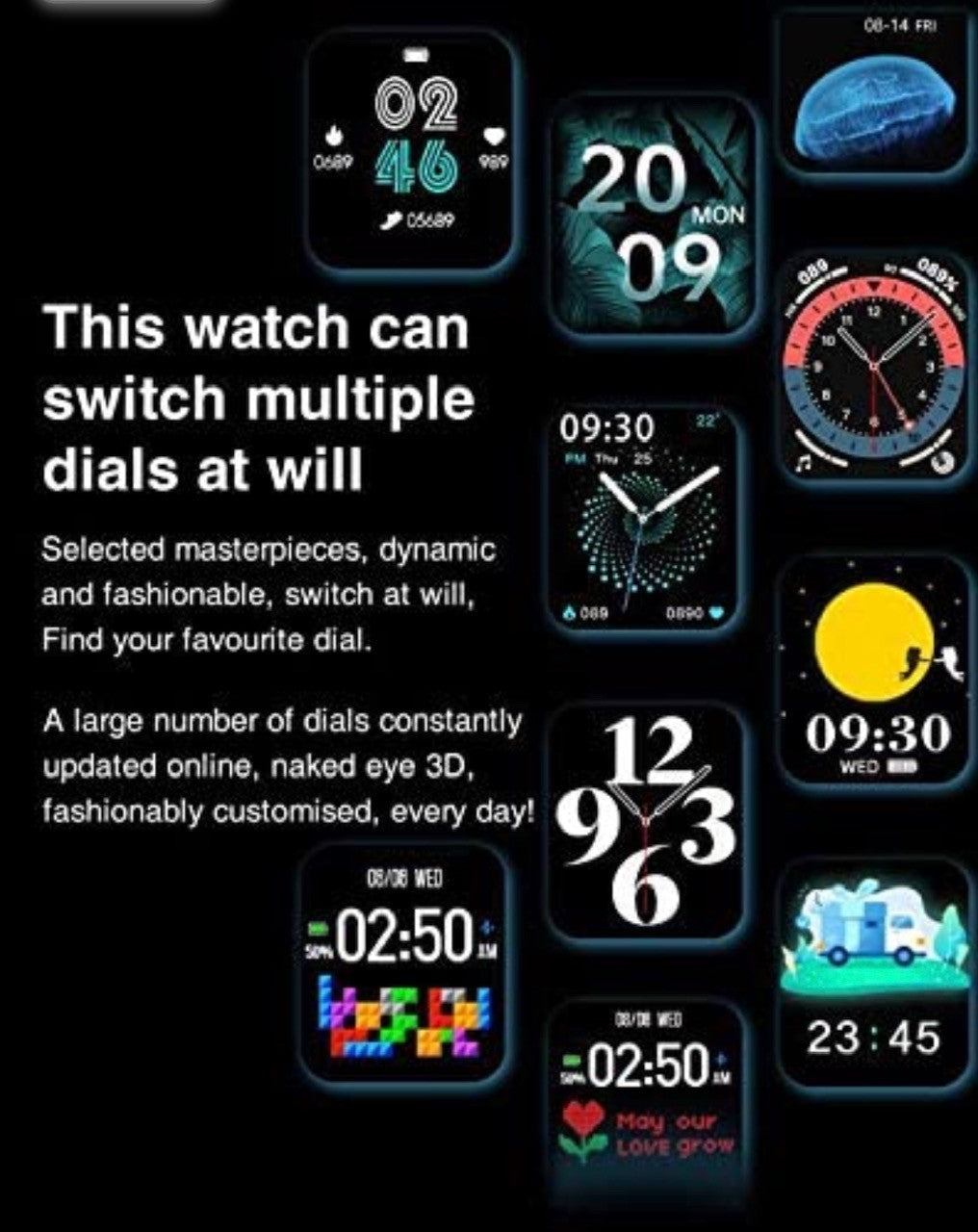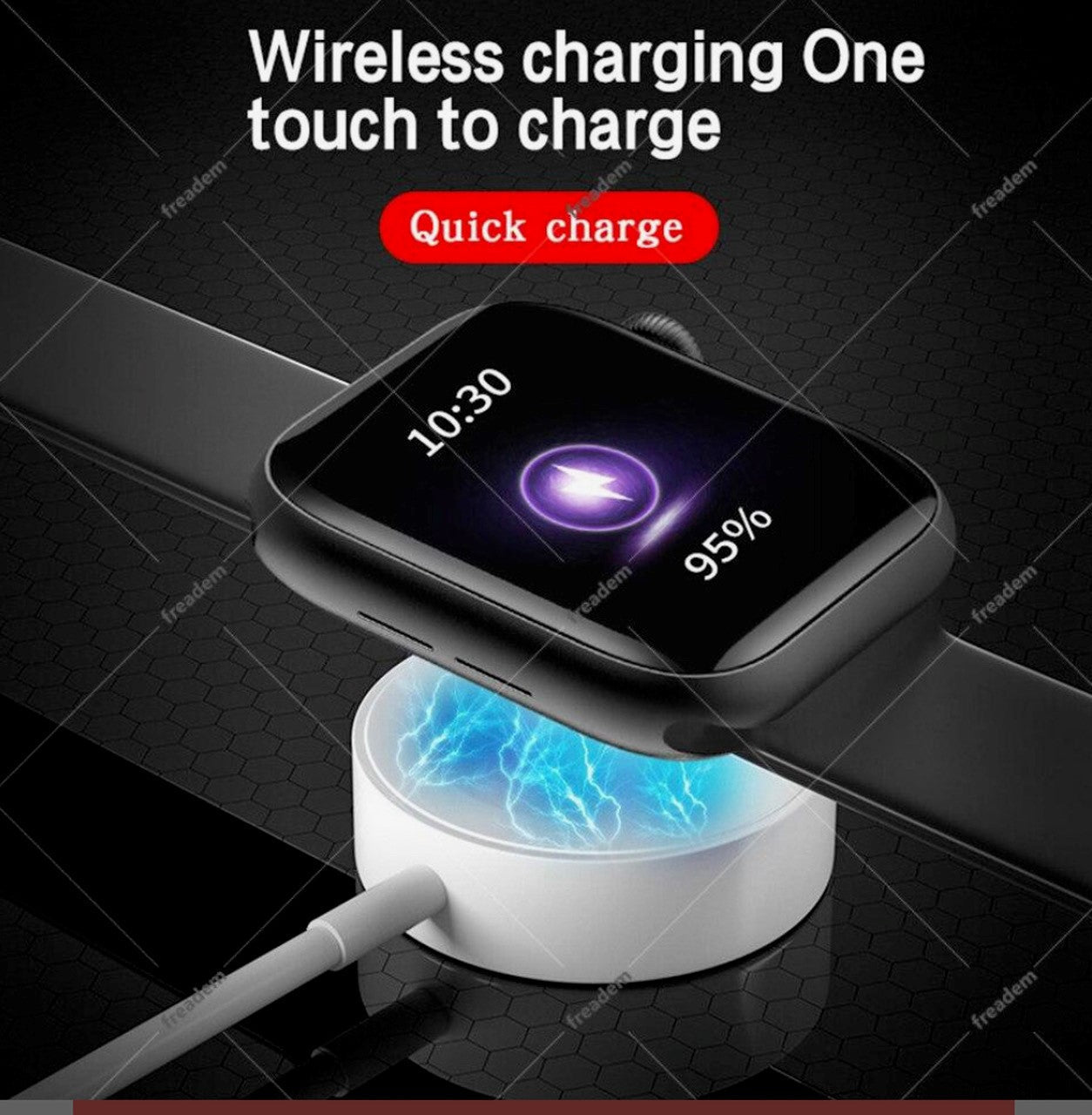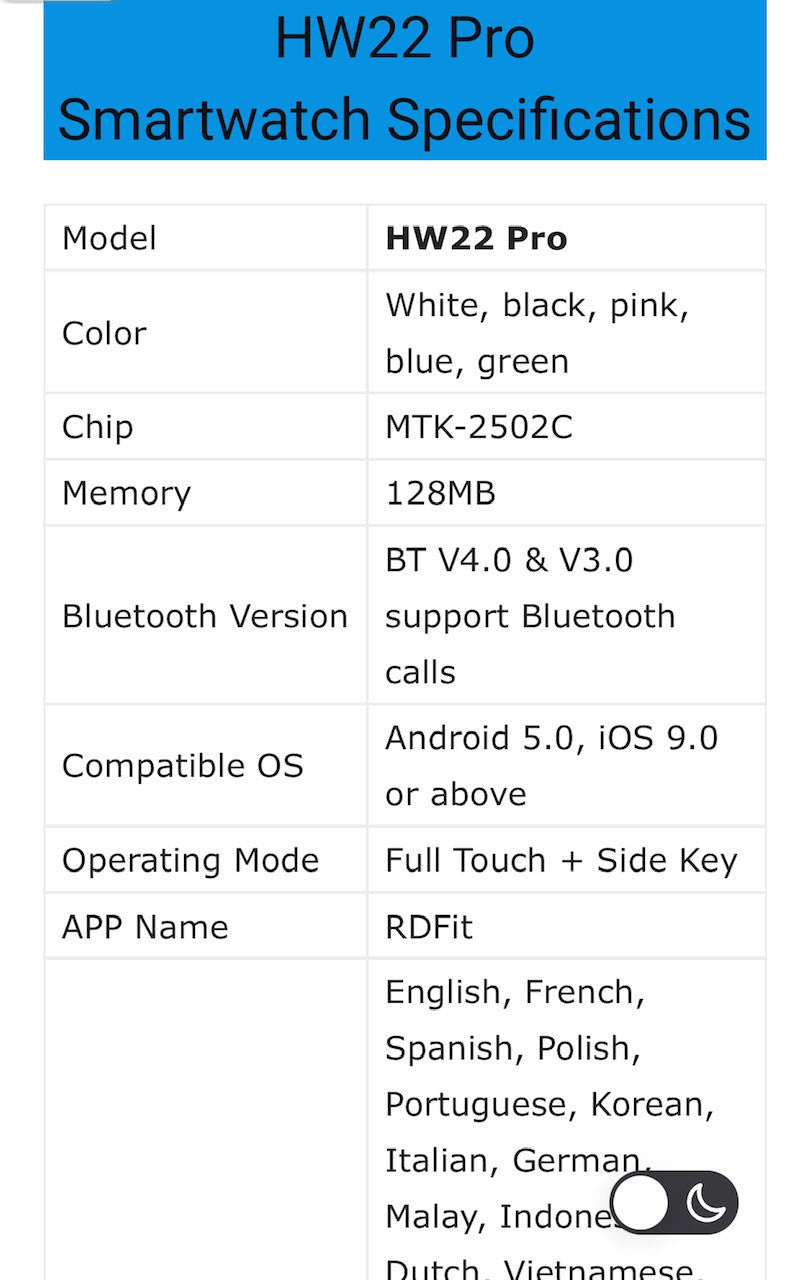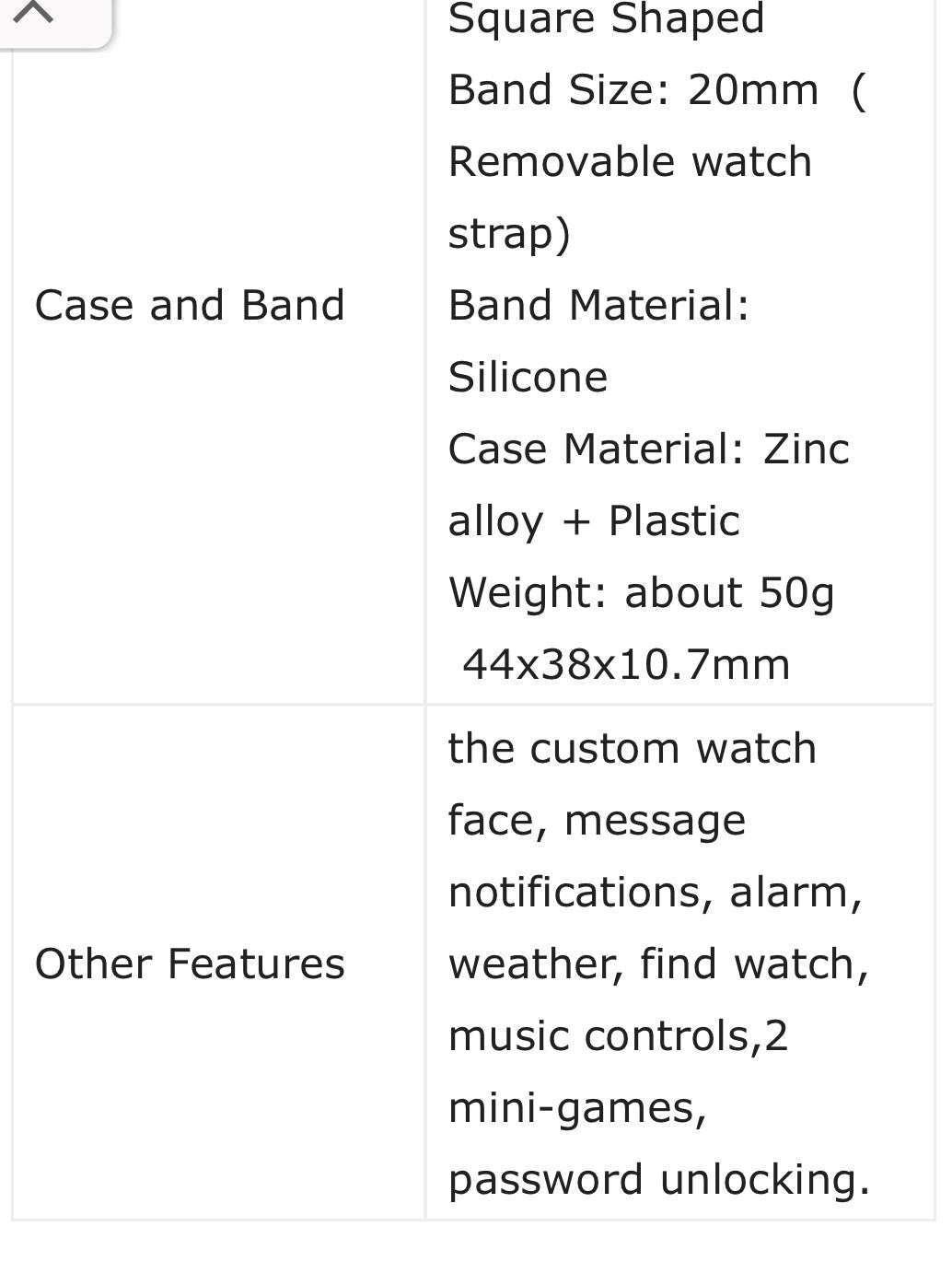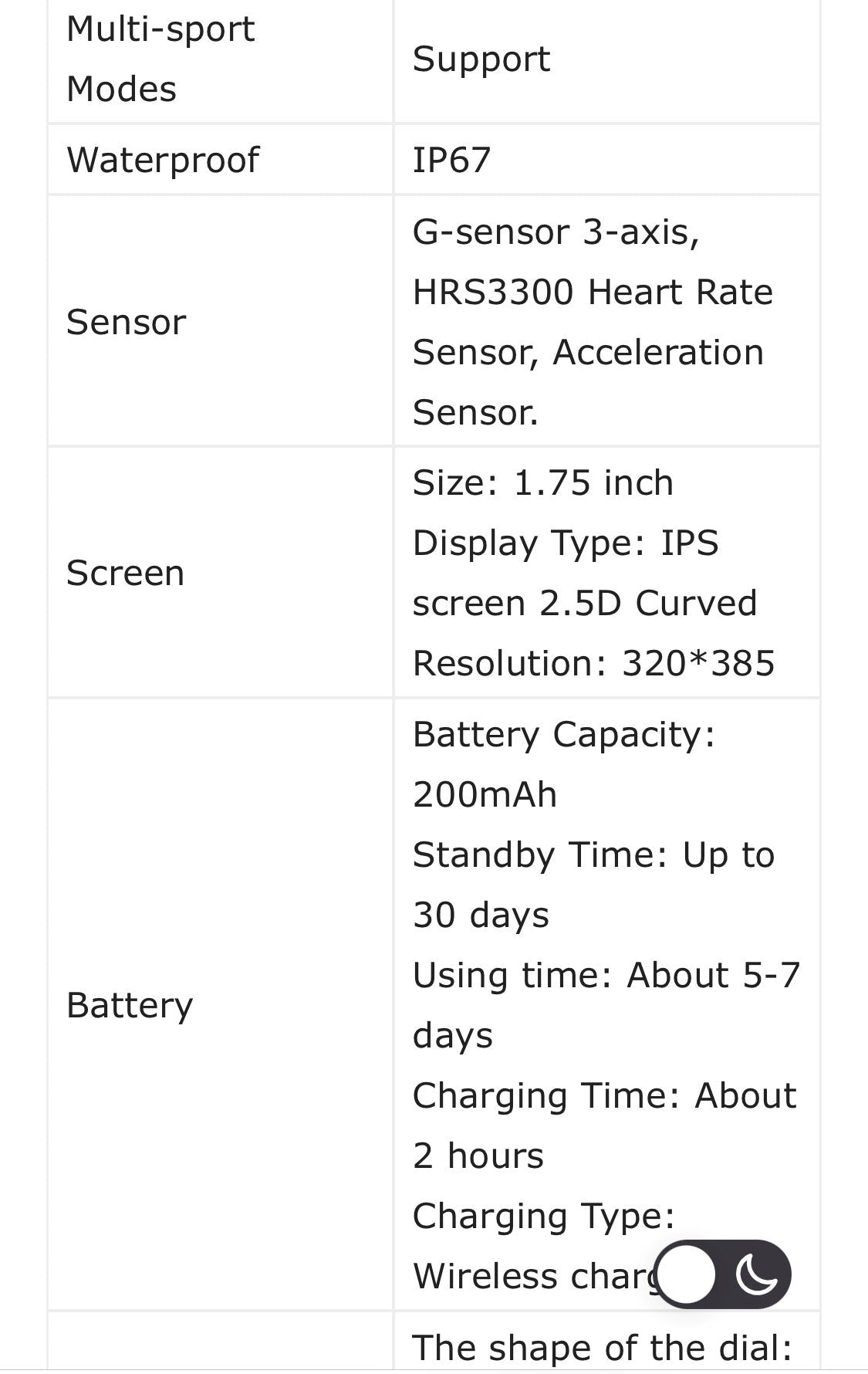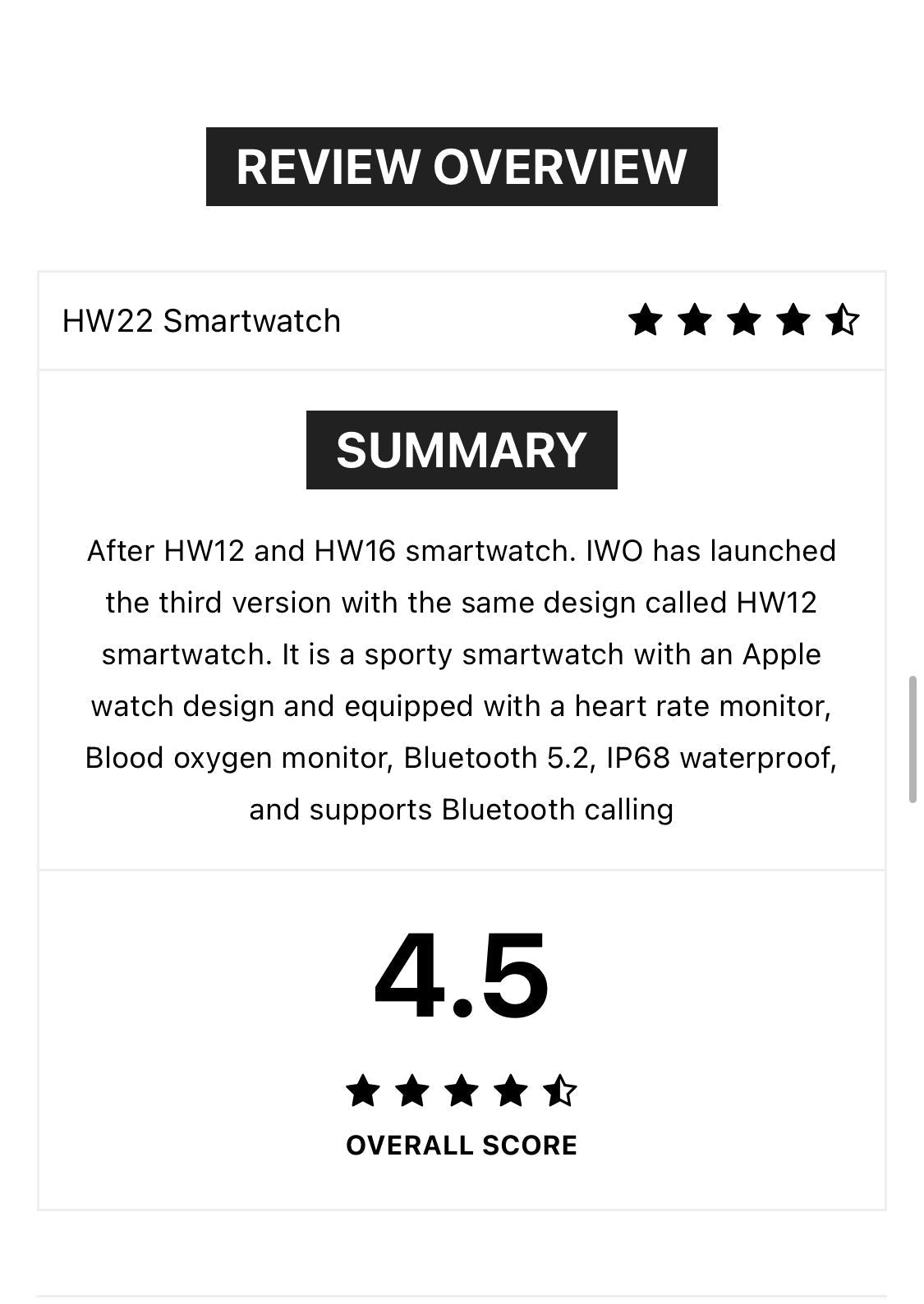 HW22 PRO Pink
I am happy with my smart watch, all features are available as stated.
Good product and excellent customer service I recommend
Watch is as described and was easily set up and paired with my iPhone. Not sure if the battery life is as good as suggested but will know in a few days.
Watch top excellent not have Qie complain just bought 3 these